Team Oncology to join the Clap for Carers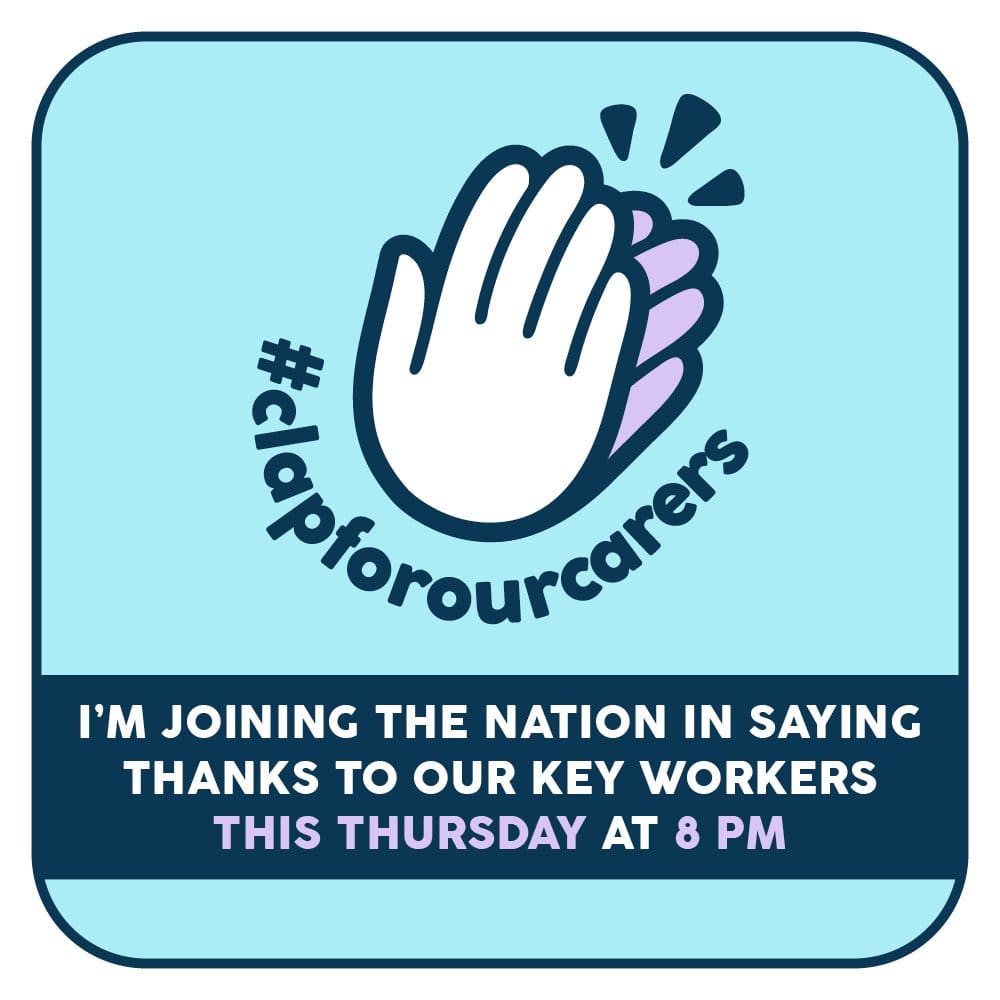 The team of cancer specialists doing laps of the Royal Devon and Exeter Hospital site for charity will extend today's challenge to join in a Clap for Carers at their Wonford base.
During their breaks, doctors, nurses, radiographers and other healthcare professionals from the hospital's oncology department are walking or running around the perimeter of the RD&E campus, a distance of roughly two kilometres.
They are doing it to raise money for FORCE Cancer Charity, which supports local people affected by cancer.
They started at 7am on Monday and by the halfway point yesterday lunchtime Team Oncology had completed more than 300 circuits and topped £5,000 in sponsorship, including Gift Aid.
By midday today they had gone over £5,700.
The challenge was thought up by Jenny Forrest, consultant clinical oncologist and a trustee at FORCE.
She was inspired by national hero Captain Tom Moore, who celebrates his 100th birthday today and has raised £30million for NHS charities.
"The laps for FORCE has been very well supported by all staff groups involved with treating cancer patients showing how much we appreciate what FORCE provides for our patients," said Dr Forrest.
"About 70 members of staff have run or walked approximately 400 laps using their breaks or before and after work.
"We have enjoyed getting out in the fresh air and the competitive and personal challenge of the event.
"With the Clap for Carers we would like to highlight how cancer unfortunately continues. We have managed to continue to treat and care for our patients, despite the challenges and more than ever need the support of FORCE as patients' own support networks are disrupted.
"A big thanks to all that have joined the challenge and to FORCE for providing such a fantastic service for our patients."
Congratulations
Here are some more comments from their sponsorship page.
"FORCE supported me and my family so fantastically. Devon is so lucky to have such a fantastic charity."
"Well done ONCOLOGY and personally thank you for all your good work and also for making the effort to raise money for FORCE. Good luck with the running!"
"Thank you for your care, support and help throughout my stays in both Yeo & Yarty wards last year & for your unwavering patience and understanding."
"Always giving without expecting to receive. Well done you guys. Respect."
"Cracking idea, well done ladies and gentleman."
"Well done and stay safe.xxx"
"Well done to all participants!"
"Go UGI!"
"So proud of you all."
"Keep up the great work. It's really appreciated!"
"Well done everyone."
"What an amazing bunch you are."
You can support the RD&E Oncology Department's challenge for FORCE at virginmoneygiving.com/Team/TeamOncology