Tag tournament in memory of Darren
A rugby festival that raised more than £12,000 for FORCE Cancer Charity last year has been renamed in memory of one of its founders.
The Darren Harries Rugby Legends Tag Feztival will take place on Saturday July 23 at Exeter Saracens Rugby Club in Whipton.
Former Exeter utility back Darren passed away in September at the age of 40 after a brave battle with kidney cancer.
Before he died, his wife, Katie, pledged that she would carry on his campaign to raise awareness and funds for FORCE by staging a second tag rugby tournament – Tagfez 2 Tagmania.
The 40-year-old solicitor and their two sons, Reuben (7) and Aidan (2) will be at next month's festival.
"Darren was absolutely gobsmacked by the level of support the event received last year, the number of people who turned up on the day and the amount of money raised," said Katie.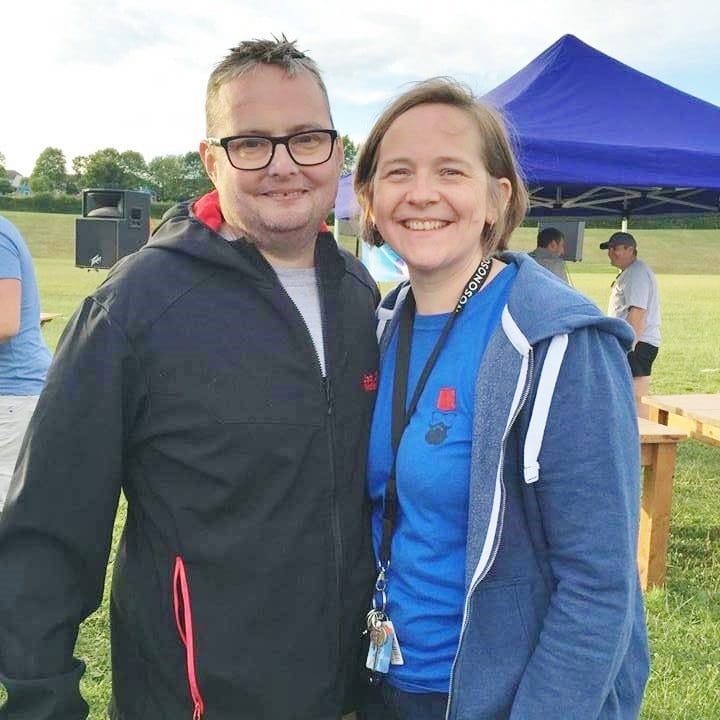 "He was so blown away by how the rugby community came together that he was determined to do it again.  "It's sad that he hasn't been given the opportunity but his legacy will continue. I made him that promise.
"He was so grateful for the support we got from FORCE as a family that he wanted to do as much as he could to show his appreciation. He wanted to give something back," she added.
That was typical of Darren's warmth and generosity of spirit but it was his wicked sense of humour that drew Katie to him when they met through mutual friends at a nightclub – Club Rococo – in 1999. They married four years later.
"He was hilarious – very intelligent, very witty, charming, compassionate, generous and very funny. We laughed every day, except perhaps on the day he was diagnosed. Then it became black humour but being able to see the funny side of everything was his coping mechanism," said Katie.
Darren was seen as very much the glue that kept everyone and everything together. His friends were really important to him and as such he was the hub of his social group, many of his closest friends coming from the world of his beloved rugby – he played for Exeter Colts and Exeter Saracens and was a big Chiefs fan.
And important as his friends were, it was Katie and his boys who completed him.
"He was a very proud dad, so caring, supportive and selfless," said Katie, unable to hold back the tears as she recalled their precious family time together.
"He was very content and had all he ever wanted in life – a job, his home, a wife and kids and good friends. The only thing that frightened him was not being around to see his boys grow up.
"We've talked about the rugby festival being his legacy but his real legacy is our boys. They are both mini Darrens. Reuben's got plenty of cheek and his dad's ability to joke and I can see it starting to come out in our little one."
Darren delayed an operation for renal cell carcinoma until after Aidan was born when surgeons removed a 22cm tumour the size of a rugby ball and one of his kidneys and most of his lymph glands.
His courage and bravery inspired rugby players from all over the Westcountry and beyond, many of whom packed out St Thomas Methodist Church for his funeral in October.
Katie's strength and determination to ensure that Darren's dream of a bigger and better tag festival for 2016 lives on has inspired all eight teams from last year's tag festival to sign up again.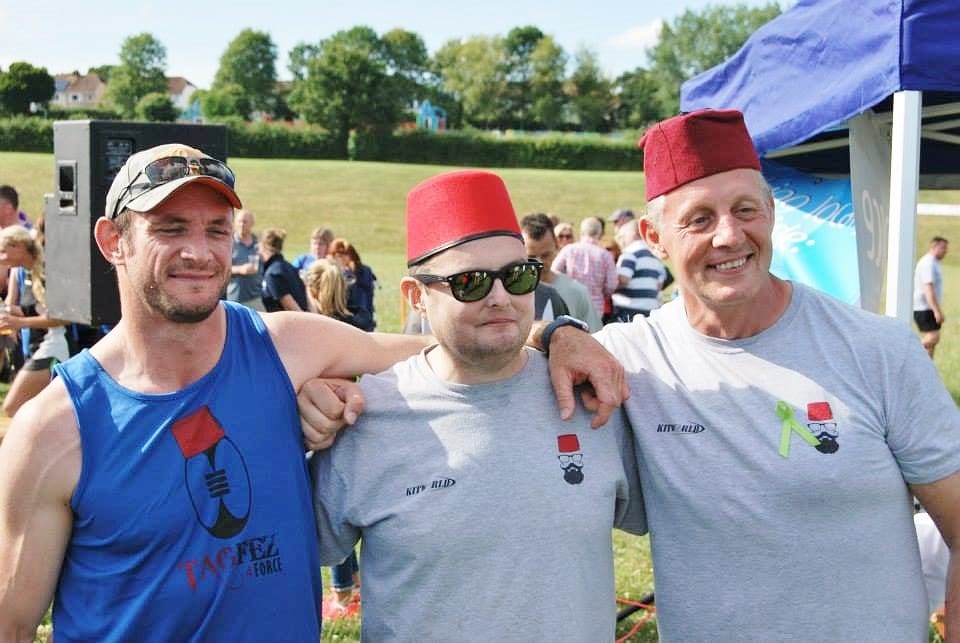 The tournament was co-founded by Andy Matchett, who wanted to encourage more men to deal with cancer openly and highlight the work of FORCE after he was given the all clear from melanoma.
"Darren's passing was too quick and has had a profound effect on many of his closest friends. However, what it has also done is thrust a very strong and motivated woman into our group. Katie Harries is now driving our event," said Andy.
"As Darren's wife she had much to contend with in life and now that energy is being channelled full throttle into Darren's legacy. With Katie on board, Tagfez 2016 will be totally awesome."
Next month's tournament will feature teams of over 35s from Exeter Chiefs, Exeter Saracens, Wessex, Crediton, Sidmouth, Topsham, Plymouth Albion and the Bali Legends.
Each team of eight must also include two ladies aged 16 or over.
Last year's event attracted around 700 people with £12,200 raised from sponsorship, team entry fees, catering, merchandise and an auction of sporting memorabilia.
"When he came home from counting the money the following day, Darren was speechless, which for him was unheard of," said Katie.
Darren and Katie had three counselling sessions together at FORCE, the Exeter-based charity which offers face-to-face support for anyone locally affected by cancer.
Katie explained: "That was enough for him. Even though he'd been told he would never be cured, he always had optimism and didn't feel the need for counselling but I kept coming on my own during those six to eight months. Gerry (oncology support specialist Gerard Gillespie) worked wonders for me.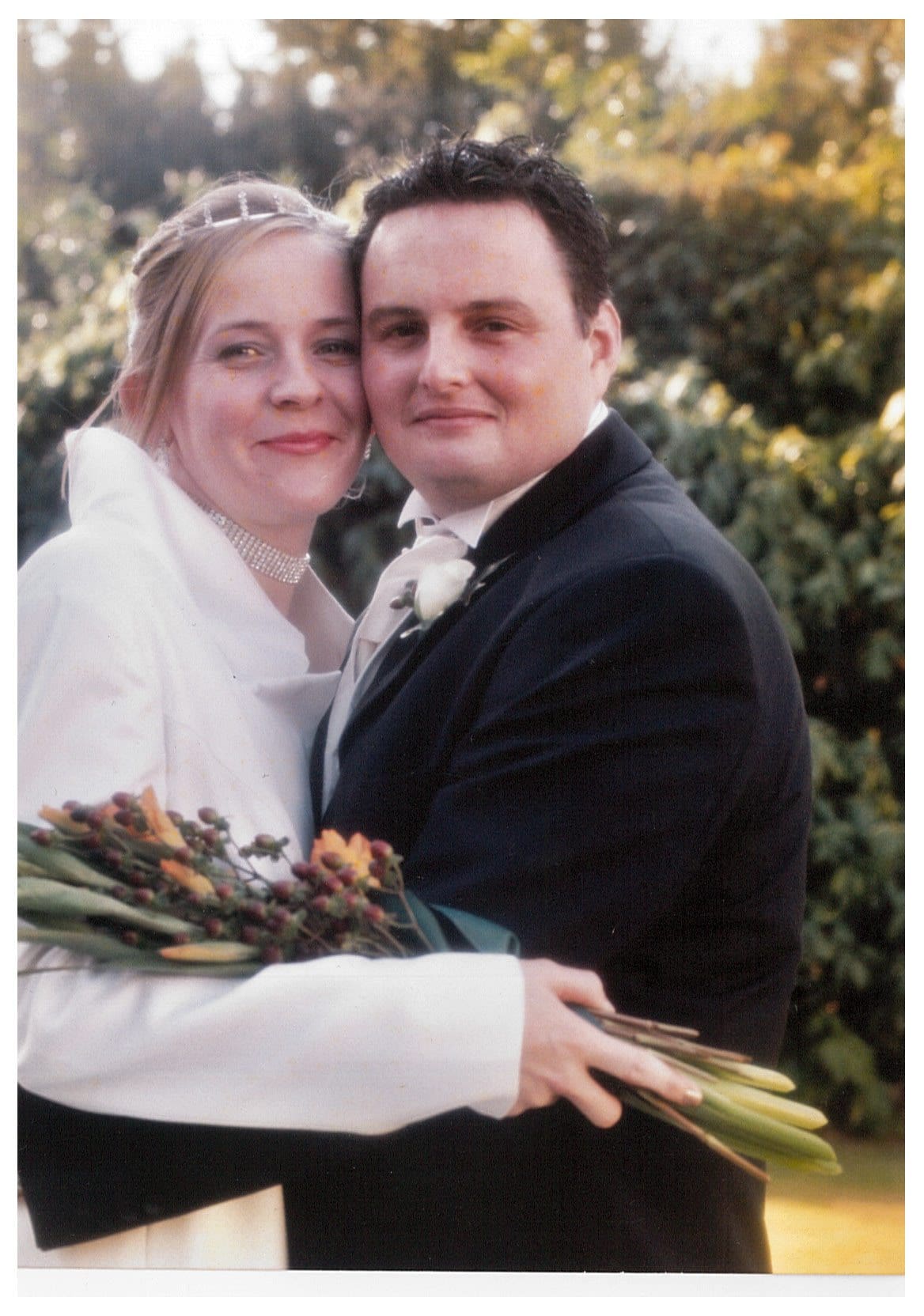 "Since Darren's death there have been some highs but some really bad lows, especially around birthdays and anniversaries. Darren's birthday in March was tough as was our first Father's Day without him.
"But coming to FORCE really helps. The Support Centre is such a peaceful place, away from the hustle and bustle, and so friendly. I always come away feeling so much better.
"Until they find a cure for cancer, there is always going to be a need for a place like this. Darren wanted everyone to know about FORCE and all the amazing ways they provide such invaluable support for so many people across Exeter and the surrounding area."
Just before he died, Darren visited FORCE to present the cheque from last year's tag festival and admitted: "I couldn't be more proud. It's been very emotional to contemplate what has happened and what we have achieved and the awareness we have generated. Credit to the rugby community for getting behind the event and to everyone who supported us."
Darren was a key player in the local fundraising phenomenon based on a fez. The Fez Army is led by Martin Lynn, who has just undergone a stem cell transplant for a rare blood cancer.
He and his team have raised more than £80,000 for FORCE in two years with a series of events from the sale of wristbands and badges, an alternative Christmas celebration in August, head shaves, tattoos, a charity talent show, a golf day and lots of individual challenges.
It's hoped the second tag rugby festival will help the fez team towards their target of £100,000 by the end of this year.
The tournament on July 23 at Exhibition Fields, behind the Exeter Arena, kicks off at 1pm and as well as the rugby, there will be entertainment for all the family, live music, a bouncy castle, cake and sweets stalls, a hog roast and barbecue, refreshments and a bar.
There's also a draw and an auction of sporting memorabilia and experiences including a VIP match day hospitality package with the Exeter Chiefs, two tickets for a Championship match at Somerset County Cricket Club and signed Chiefs and Ireland shirts.
Entry to the event is £1 and everyone is welcome.
WHAT THE TAG CAPTAINS AND TEAM MANAGERS SAY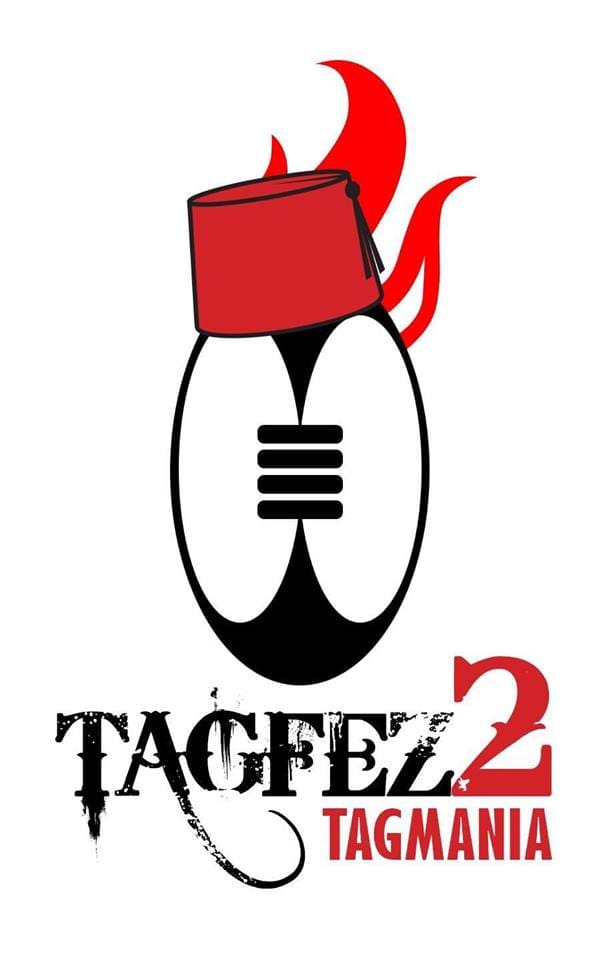 GREG PASCOE, TOPSHAM: "Rugby is such a wonderful sport that brings people together in celebration and in adversity. To have the opportunity to play alongside and against friends that I have known for 30 years and raise money and awareness of FORCE is a real privilege. Cancer is a beast that affects everyone with all of us having friends and family members who have had to fight the fight. Rugby is a family and it is fantastic that we can come together and show solidarity against this awful disease." 
PAUL WEBB, BALI LEGENDS: "The Bali Legends were officially formed to play in the 2007 Dubai 7s in memory of the 202 rugby players and supporters killed in the Bali bombings of 2002. When we were approached in 2015 by one of our players and Tag FEZ co-founder, Andy Matchett to put a team into the event we jumped at the chance to help. Not many of us have not been affected by cancer in one way or another, directly or indirectly and we should all try and support events and organisations that try to find cures for this horrible disease or support those that are fighting their own personal battles with it."
DAVE TURNER, EXETER SARACENS: "The reason I got involved with TagFez is because I liked the idea of being able to support a local charity that has helped members of my own family. My mum had cancer and my wife skin cancer and following their treatment at the RD&E, FORCE continued to offer help and support to ensure they both had everything they needed to complete their recovery. I also knew Darren from many years ago playing at Exeter Saracens RFC so it was nice to be able to help him by getting a team together. It was also great to be able to take part in a sport that I have been involved with practically all my life and am reasonably good at. Many charity fundraisers involve throwing yourself out of an aeroplane, over a cliff or running walking, cycling some vast distance all of which I wouldn't be any good at! I had no hesitation in getting involved again this year as last year was a huge success with lots of fun on and off the field. It gave the rugby community a chance to do something worthwhile and for old friends to roll back the years and reminisce over matches that took place in the dim and distant past. The event also raised a huge amount of money for the cause with so much interest in last year's event we hope even more money can be raised this time around."
ANDY MATCHETT, PLYMOUTH ALBION: "Following the success or last year's event there was no way that we could not put on another Tag FEZtival and something I am very proud of to be involved with. The success came from the drive and the passion that Darren had, to do as much as he could to raise awareness for FORCE and the great work that they do in our local community. Darren's passing has been difficult for many but his legacy has to continue and changing the event from the Devon Rugby Legends Tag FEZtival to the Darren Harries Rugby Legends Tag FEZtival I believe will go some way in achieving this."
SHANE BAYLEY, CREDITON: "I started raising money for FORCE through sponsored cycle rides and The Three Peaks Challenge after losing my Dad to cancer seven years ago. When given the opportunity to combine my love of playing rugby and to also raise some money for FORCE it made perfect sense. Last year was a great success, made all the more enjoyable by playing rugby together with friends and opponents from the last 30 years. This year will be a difficult year playing in memory of one of the founder members Darren Harries, who will be missed for his energy and enthusiasm."
[/vc_column_text][/vc_column][/vc_row]