Sign up and ride London for FORCE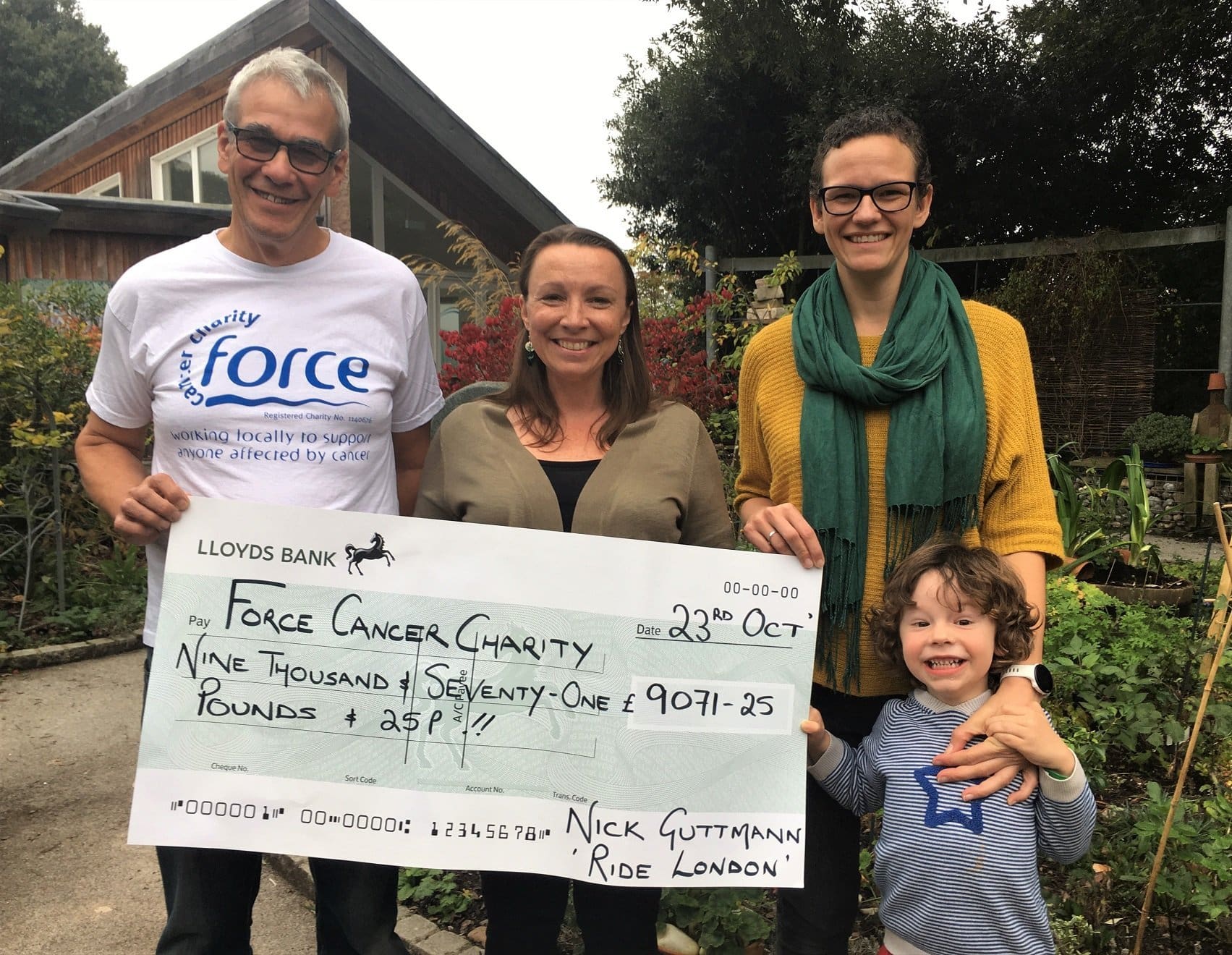 The ballot is now open for a two-wheeled equivalent of the London Marathon and FORCE Cancer Charity would love you sign up and use pedal power to raise money for us.
Prudential RideLondon is described as the world's greatest festival of cycling involving thousands of people taking on a variety of challenges on closed roads around the capital and beyond.
It will be held for the eighth time over the weekend of August 15-16 2020.
There is a free family ride and a race for top women riders in central London plus the Prudential RideLondon-Surrey race for professionals with amateur cyclists able to take part in a 100-mile challenge on the same closed roads as the superstars of the sport.
There are also 46 and 19 mile events to encourage as many people as possible to take get involved.
Limited
Places on the 100-mile challenge are strictly limited. Entry via the ballot costs £79. Go to www.prudentialridelondon.co.uk/events/100/ for the chance to ride this iconic event.
More than £66 million has been raised for charity since 2013 and we have been lucky enough to benefit from a number of cyclists supporting FORCE at RideLondon over the years.
One of those is Nick Guttmann from London, who raised more than £9,000 for us by taking part this year.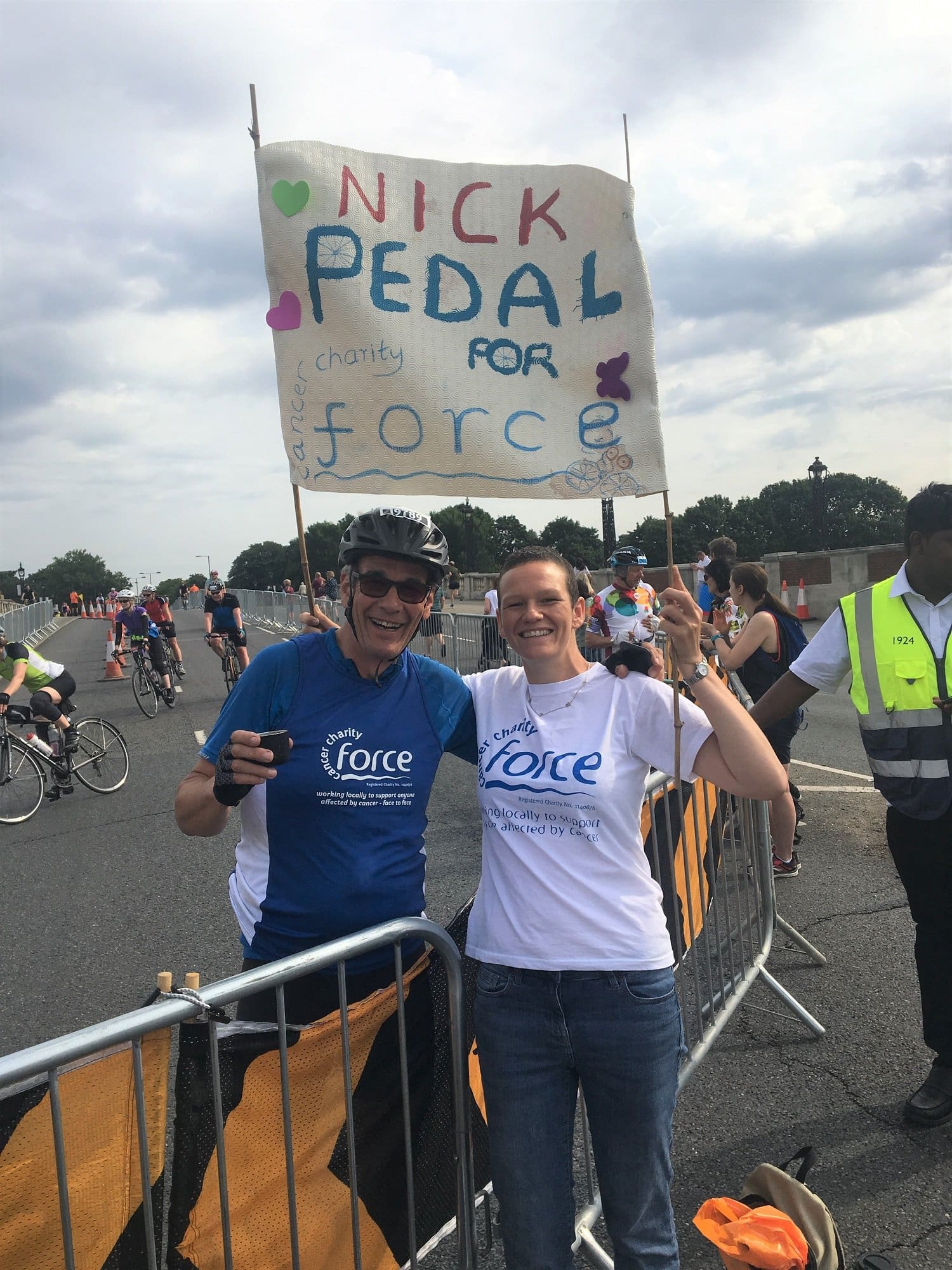 Nick had a special and intensely personal reason for choosing FORCE.
His daughter Nellie turned to our charity along with her family after a diagnosis of breast cancer in August 2018 rocked their lives.
Nick is an experienced cyclist and has taken on the RideLondon challenge almost every year since it started.
Fantastic
He describes it as a fantastic experience that's great to be a part of.
"It's amazingly well organised, everybody talks to each other as you mass for the start and once you get going there's a real sense of excitement mixed with a bit of trepidation.
"It's just wonderful to be on the streets of London with no traffic, skipping the lights without feeling guilty, chatting to other riders and receiving so much amazing support.
"All along the route there are people clapping and cheering you on and other riders support and encourage you.
Iconic
"At the end, as you come through Admiralty Arch and go down The Mall there are so many people on the sides of the road supporting you as you cross the finish line. The atmosphere is really good."
Nick trained for this year's event around Dartmoor and Exmoor and reckons anyone who can tackle the hills of the Devon and Somerset countryside can cope with the iconic climbs of RideLondon.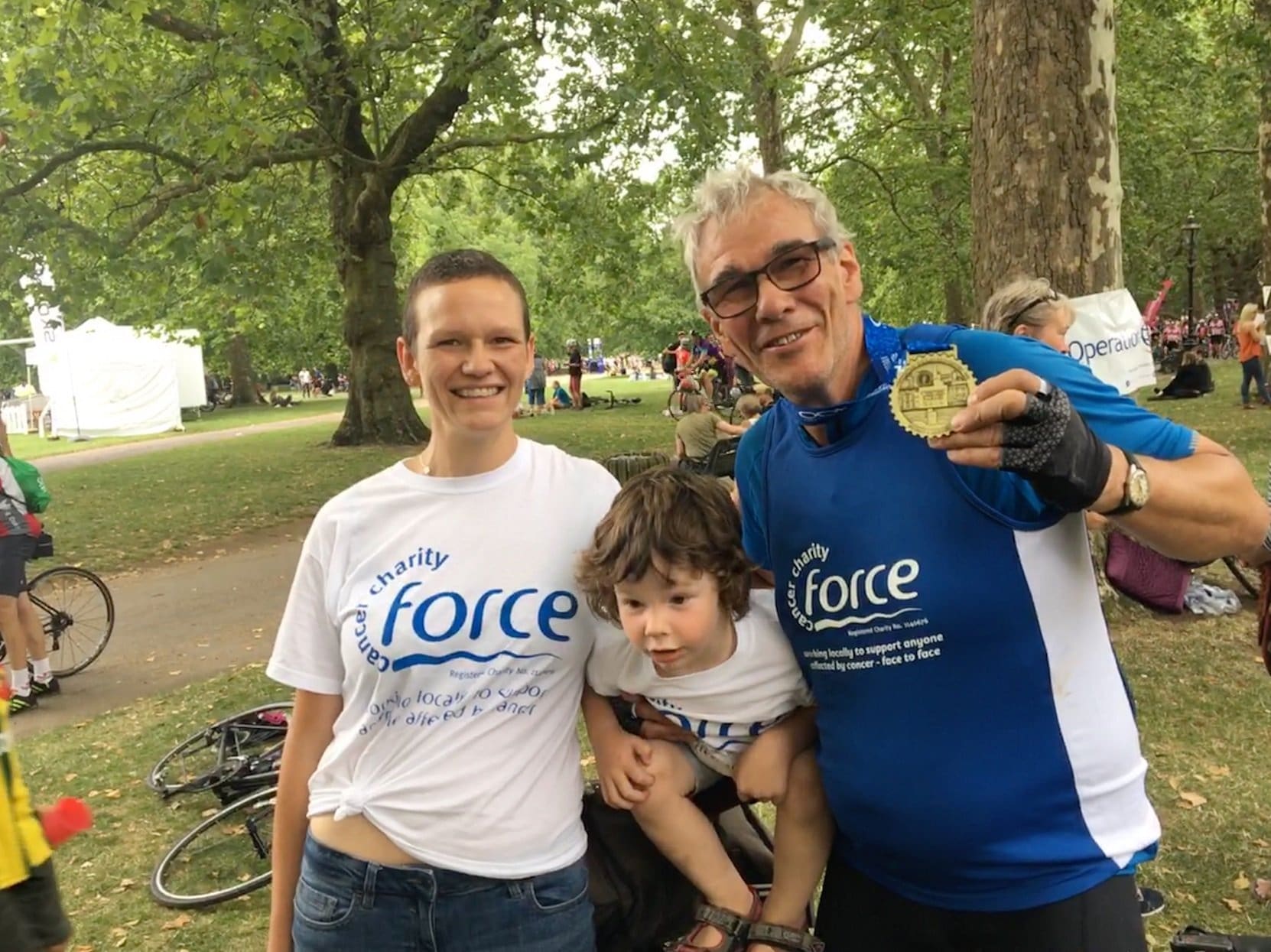 He found riding for charity – and particularly one so supportive of his own family – hugely motivating.
"It really drives you on. I was thinking of Nellie, what she's gone through and the support she's had," he said.
Tips
Nick has a few tips for fundraising too.
"Set yourself a target and work out ways of reaching it. Start at least two or three months before the event. Don't feel frightened about getting your message out. Ask, because people often want to give.
"I had over 170 individual donations, even from people I didn't know, and it was humbling to receive so much support and such a show of love for Nellie and for the support FORCE has provided."
Nick was also grateful for the backing he received from FORCE, before, during and after his ride, from providing kit to helping promote and celebrate his efforts.
"FORCE were really helpful and having the support of a charity that's so engaged is really important."
He is encouraging others to RideLondon for FORCE.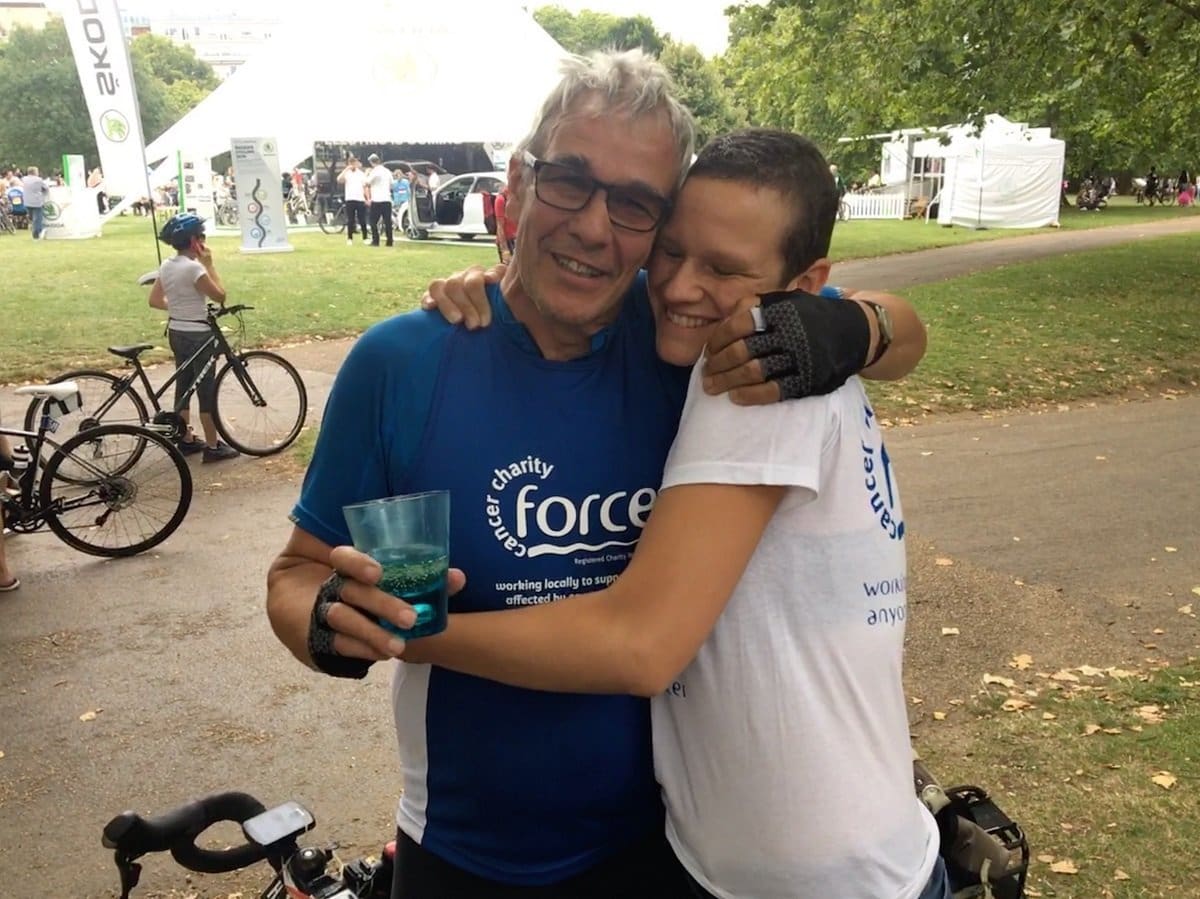 Go for it
"There are people of all ages, shapes and sizes and all abilities taking part. I'd say that if you like mass participation sports, it's a must. You should go for it…immediately!"
Nellie was in London to support her dad.
"To say I'm proud of him doesn't cut it. For him to do this massive thing, setting himself such a huge challenge was amazing. I'm so lucky to have such a supportive family. The messages and support we had just bowled me over. It was overwhelming," she said.
For more information about how FORCE can support your fundraising efforts, contact Olly Watts on 01392 406150 or olly.watts@forcecancercharity.co.uk