Nello ride founder's special reason for riding
M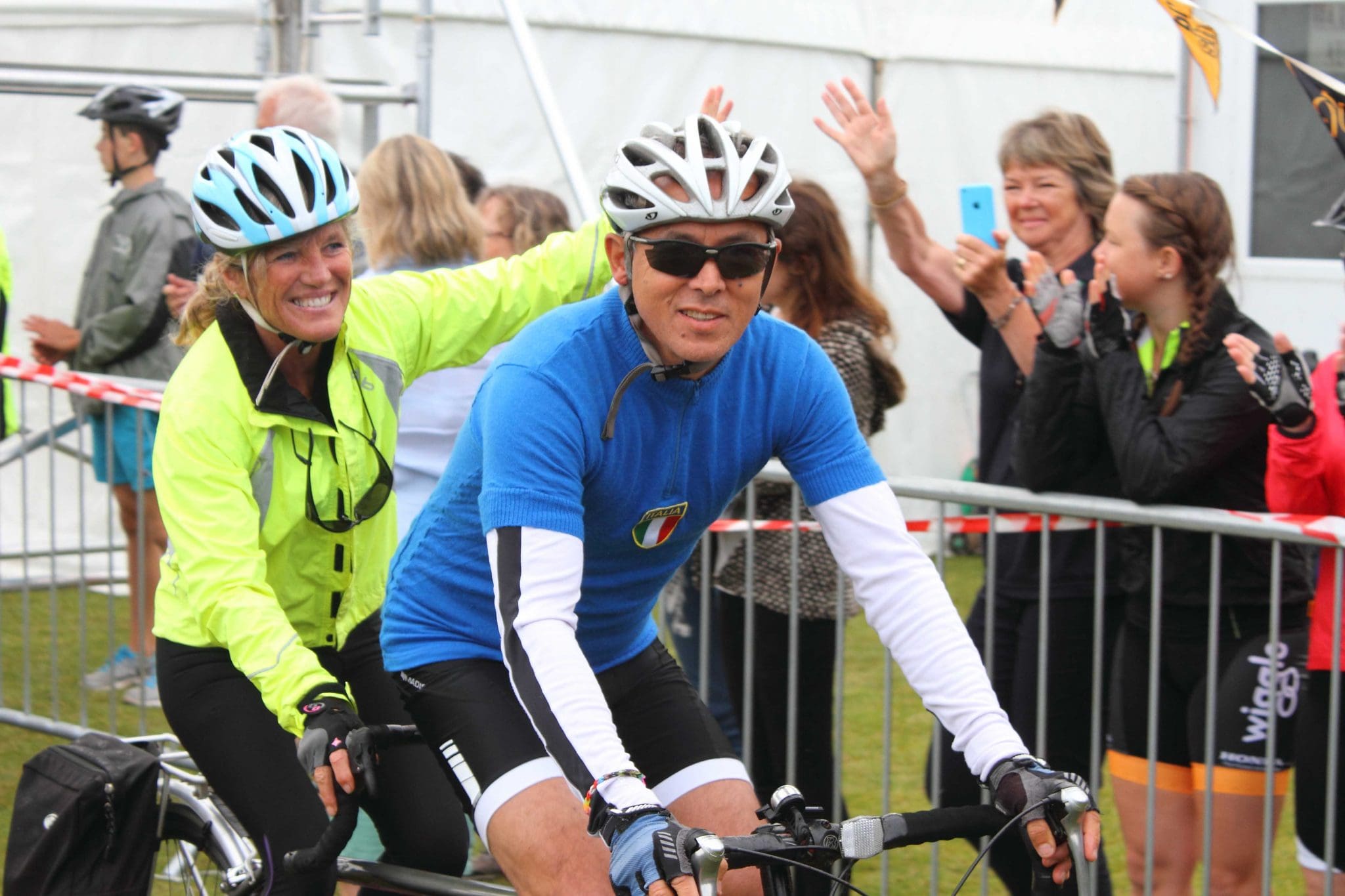 arc Millon from Topsham is a food, wine and travel writer, new media consultant and web designer. He founded a cycle event that has become one of the biggest annual rides in the area and has raised more than £1 million for local cancer charity FORCE. His appearance on the start line of The Nello cycle challenge this summer will be especially significant after he was diagnosed with cancer himself last year.

 "It is hard to believe that this year's ride on June 26 will be the 17th Nello cycle. This same weekend will mark the 19th anniversary of Nello's and my arrival in Venice's Piazza San Marco, following our cycle from Topsham in aid of FORCE. It is amazing and not a little frightening how quickly the years have passed!
Cancer, as far too many of us know first-hand, is a shocking and terrifying ordeal, for those who suffer it, for families and friends.
Our original ride from Topsham to Venice in June 1997 came about following the death of my mother from colon cancer at the ridiculously young age of 63. It was a terrible shock and as part of the grieving process, I spent a great deal of time riding my bicycle, sometimes on my own, usually with my cycling chums here in Topsham: Nello, Ben, Phil, Pete, Martin and others.
Focussed grief and anger in a positive way
When someone you love dies, there is a feeling of utter helplessness; anger, too, that this terrible disease has taken away someone special and dear. The idea to cycle from Topsham to Venice to raise money for cancer helped to focus my grief and anger in a positive way. Venice was a significant and obvious destination for us because my mother had lived in Venice for many years and because Nello was originally from Rosolina Mare, a small town on the Venetian lagoon.
We launched our Ride for Life on New Year's Day 1997 in Nello's Ristorante with the aim not only of preparing ourselves to be able to cycle from Topsham across France and over the Alps to Venice but, equally important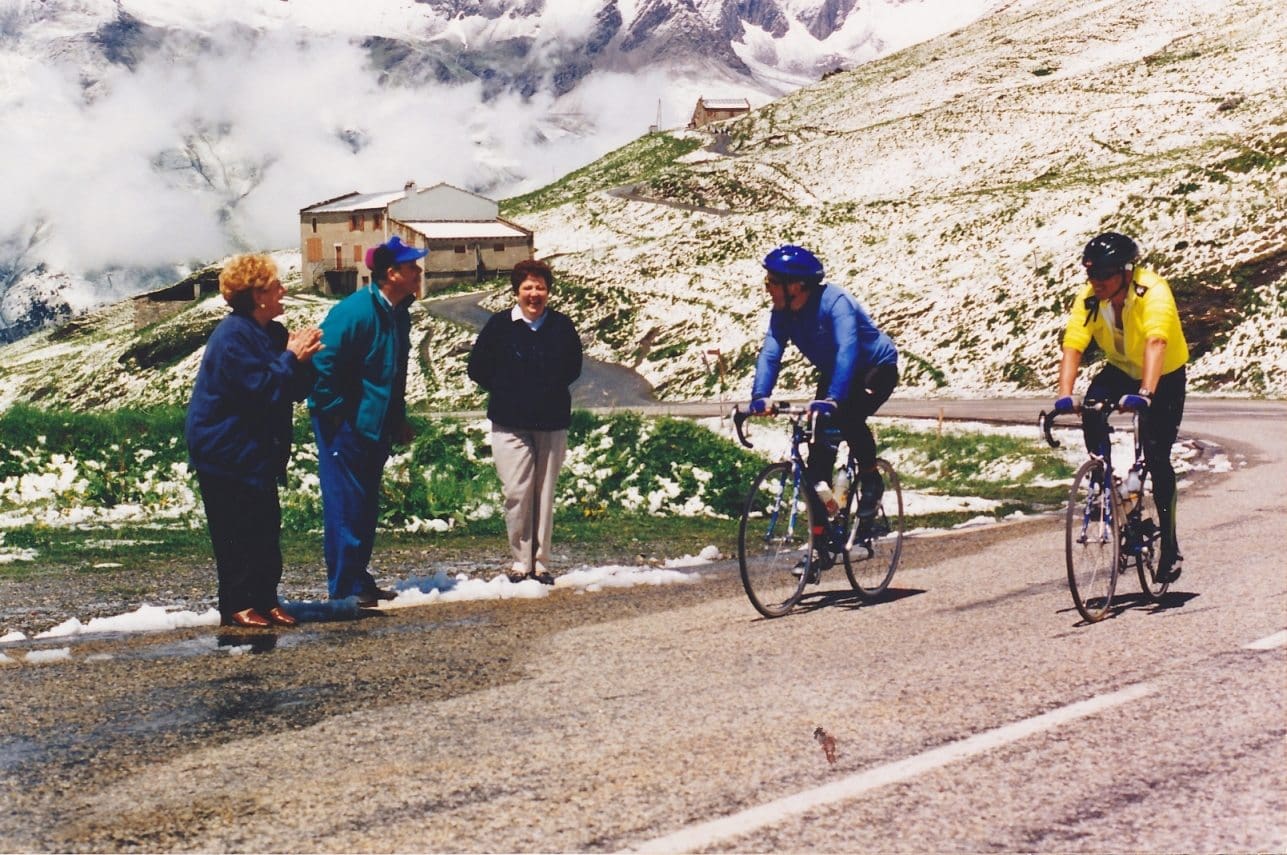 and challenging, to be able to undertake significant fundraising for cancer research and support.
FORCE at the time was a relatively young cancer charity, supporting, among other things, the research and clinical procedures pioneered by Dr Chris Rowland, FORCE's inspirational co-founder.
At a fundraising dinner we held in Nello's Ristorante, I recall hearing Chris speak so passionately about improving people's lives while they are undergoing cancer treatments. Chris and his team helped to develop and pioneer methods such as administering chemotherapy at home using wearable micro-dosage infusion pumps, and the delivery of radiotherapy through fine needles with laser-like precision to minimise side-effects using a machine called the Selectron.
The cruellest irony
Chris was not only a brilliant medical scientist, he was a man with extraordinary humanity: he wanted to find ways to cure cancer, but he never lost sight of his patients and what they would have to endure. He and his teams were thus able to develop, right here in Exeter's RD & E Hospital, clinical treatment methods that have now become standard throughout the UK and the world that both significantly improve patients' prospects while minimising horrible side-effects that would be detrimental to their quality of life.
Nello and I were very proud that, following months of fundraising, training and riding that culminated in our arrival in Venice, our efforts contributed to bringing the latest generation of the Selectron machine to Exeter.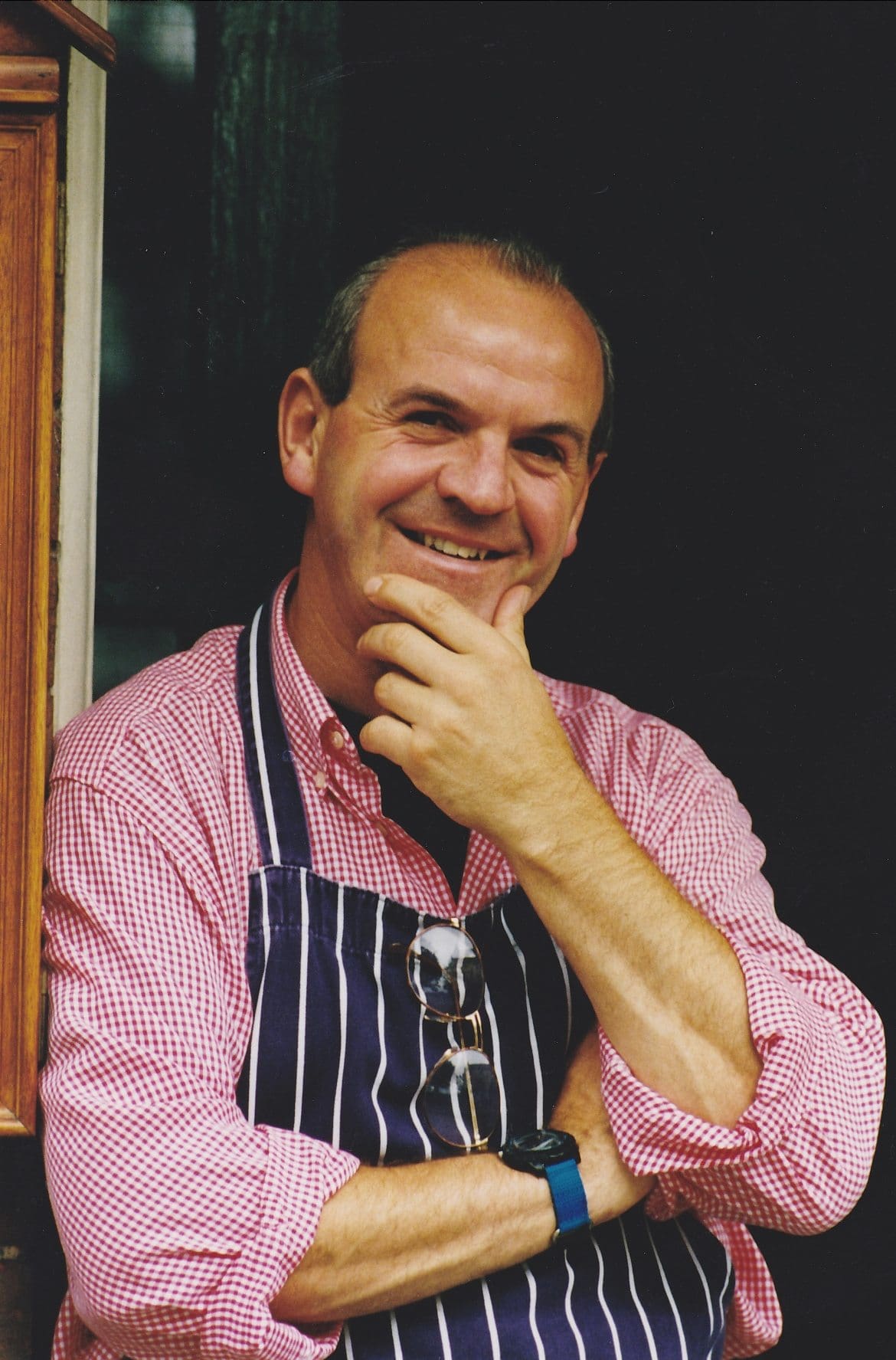 It seemed the cruellest irony that just a year later, Nello, who had been as strong as a lion on our long and gruelling cycle, was diagnosed with inoperable stomach cancer. After a very difficult year, Nello died in September 1999. He was just 50 years old. Speaking at his funeral in Topsham, I pledged that our community efforts to raise funds for cancer would continue.
And so the first Nello Century Cycle Challenge took place on the last Sunday of June 2000, with 90 cyclists riding and raising funds for FORCE. The epic 100-mile route from Topsham over the roof of Exmoor and back was chosen as it was one of our favourite training rides.
The Nello ride seemed to capture the imagination of the Topsham community and beyond: it grew year after year! And so it continues, with cyclists coming not only from the Exeter area but from all parts of the country, even internationally.
The Nello raises astonishing amounts
The Nello still follows essentially the same gorgeous and challenging route over the roof of Exmoor; it maintains the generous 'Nello' spirit of camaraderie along the way; and of course there is the legendary food and support. All of this collective effort and endeavour is for a hugely important and worthwhile purpose: each year The Nello continues to raise astonishing amounts, money that is so necessary to help to fund the vital work of FORCE.
My wife Kim and I look back fondly on those early years of The Nello ride when everything happened around our kitchen table (even the making of the medals, with a piece of pasta super-glued on to each).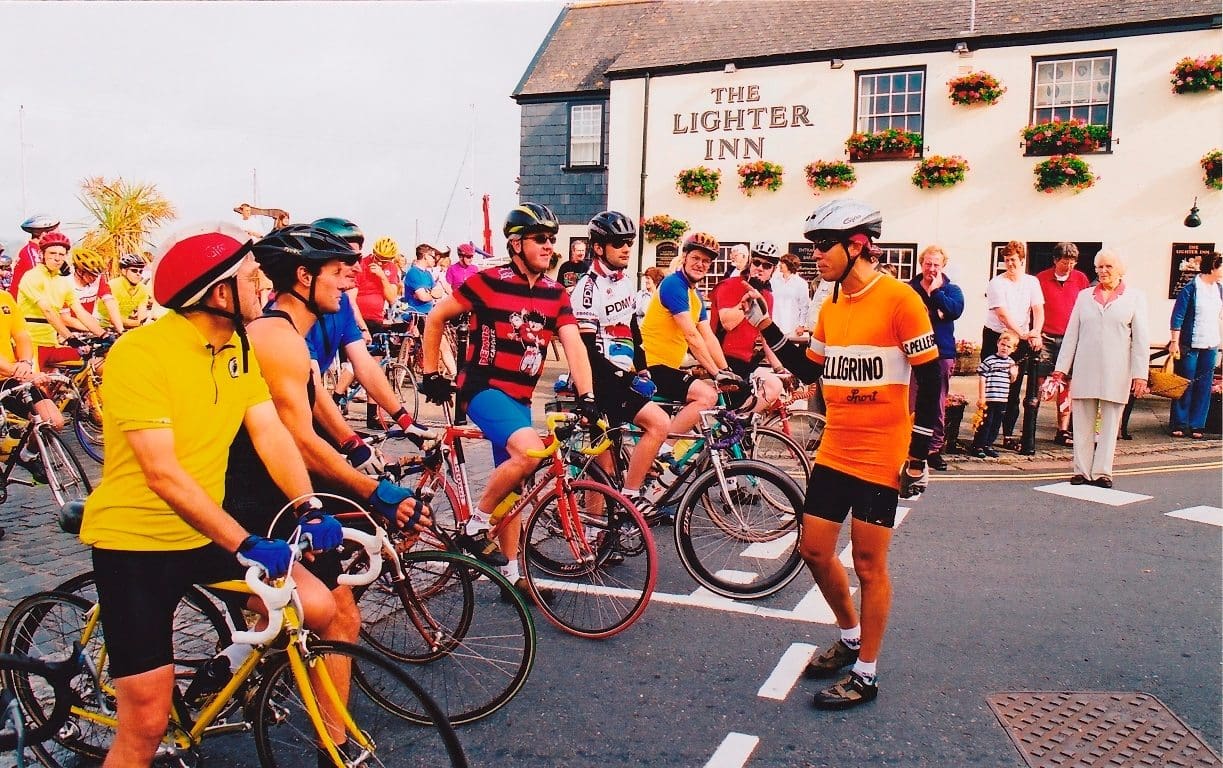 The money raised in those first years helped to fund the construction of the FORCE Cancer Support and Information Centre. We remember first visiting the site where the support centre would be located, looking at the architects' plans with Meriel (Fishwick, FORCE Chief Executive), visiting again as the walls went up and finally the exciting moment when it first opened its doors in 2004.
What a wonderful, light, welcoming place had been created to support people suffering from cancer as well as their families and friends. The aim was — the aim still is — simply to make people's lives better, more pain-free, more hopeful, and happier through an extensive and wide range of treatments and services on offer.
Over the years we have been in and out of the FORCE Support Centre on countless occasions. Nonetheless, it was with some trepidation that I entered the Centre in October 2015, for I had just been diagnosed with advanced and aggressive cancer of the prostate.
A truly remarkable and special place
On hearing the news, FORCE was my first port of call. The caring and warm greeting from people at the front desk, who I'd never met before, made me feel like I was dropping in on friends in a comfortable and welcoming home.
I subsequently had surgery in November 2015 and I am now recovering. It's been hard but I am doing well.
Over this period, I have been in and out of the Centre on a number of occasions, making use of some of the facilities on offer. I have thus been able to experience at first-hand what a truly remarkable and special place this is, what caring people work and volunteer there, what a varied and immense range of services are freely on offer, what an amazing resource and support centre this is for the many hundreds who pass through its door each day of the week.
Cancer today is no longer just about survival, or not: it is about living with it and through it; it's about healing not just the body but also the mind, learning to focus on the things in life that are most important and to appreciate every single moment; it's about enduring the best we can, come what may. FORCE has helped me — and countless others — to realise and appreciate this, to cope, to endure, to keep on living.

The Nello ride is an immensely important part of my life. It is positive and life-affirming. So many of us look forward to it eagerly each year. We know full well that none of this happens without an incredible amount of work by Sarah (Daniels, FORCE Head of Fundraising) and her team at FORCE, by Gwen (Seale), who oversees the amazing food, by Mike (Sanders) and the Bike Shed guys, who look after us on the road and by the countless volunteers at the start and finish as well as at the wonderful stops.
Good to be back on my bike
Perhaps not surprisingly, I am looking forward to this year's Nello more than ever. After my enforced break, it feels so good to be back on my bike again! I will be very happy to have the honour, along with the other original founder riders, to lead out at the start once again: happy to be honouring and remembering Nello, a great friend who has inspired our whole community; happy to be well and strong enough to cycle a hundred miles on a tandem with my wife (believe me, she will be doing most of the work!); happy and proud to be part of the FORCE family.
To everyone taking part this year, I say: Ride safely; support each other; enjoy the amazing scenery and the incredible food; have fun; and please raise heaps and heaps of money for FORCE."
See you there!
MARC MILLON[/vc_column_text][/vc_column][/vc_row][/vc_column][/vc_row]