Special Italian connection for The Nello 2017
This year's Nello cycle ride in aid of FORCE Cancer Charity has been described as possibly the best ever.
And there was a special entry to mark a significant anniversary in the event's history.
It's 20 years since Devon food writer Marc Millon and Italian restaurateur Nello Ghezzo rode from Topsham to Venice to raise money for FORCE.
Among the 1,500 cyclists who lined up for the start on Sunday were members of an Italian family, who had supported Marc and Nello on their epic pedal across Europe.
Mario Fontana and his son, Edoardo, were among the 900 riders to tackle the 100-mile route while wife Luisa was part of a 600-strong group that took on the 55 mile challenge.
Determined to do it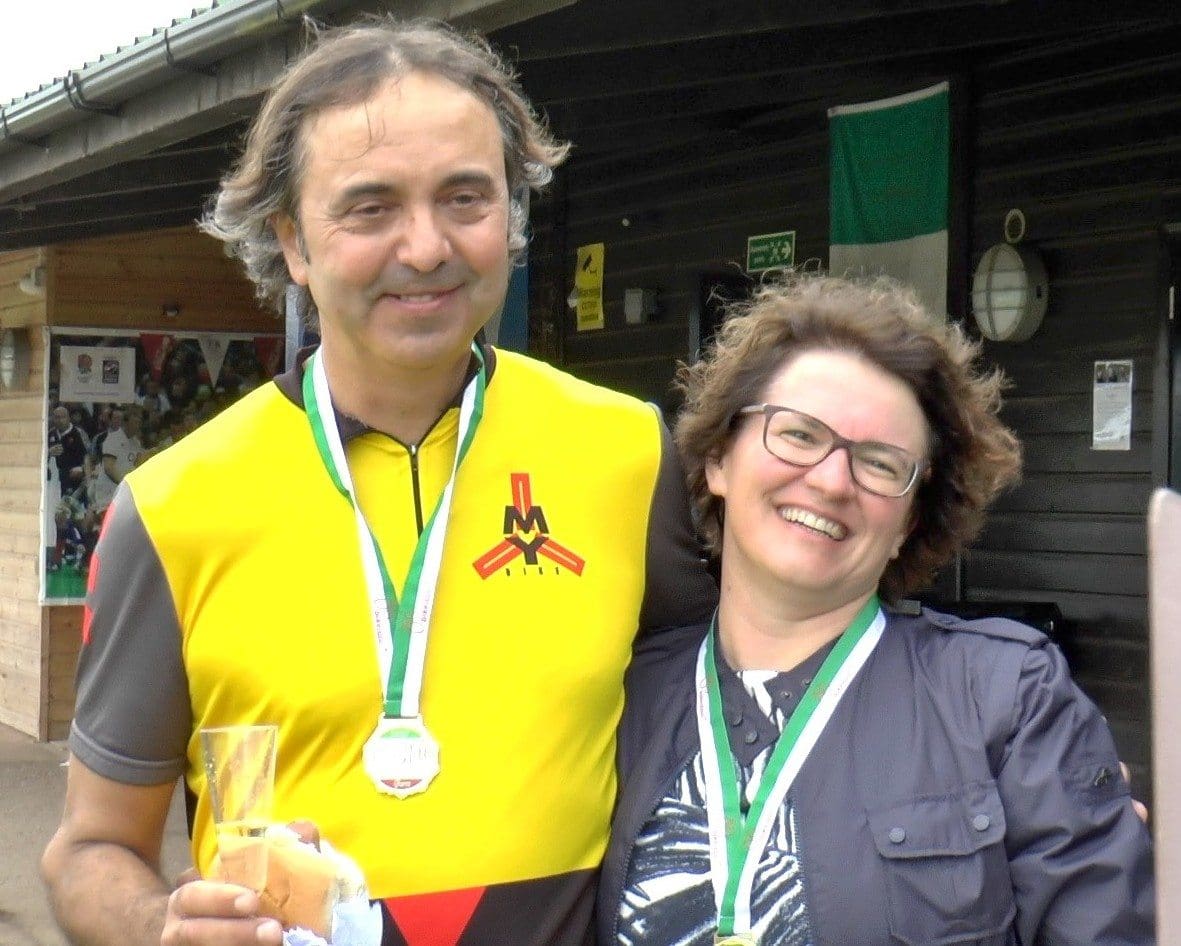 "Mario was a great friend of both me and Nello and on our ride to Venice, we stopped with him in Barolo and his mother, Elda, cooked us an amazing and memorable feast," said Marc.
"Mario has never really cycled before but he has been training and was determined to do the full 100 miles," he added.
Mario and Luisa made the trip to Devon especially to take part in FORCE's century cycle challenge, founded by Marc and wife Kim in Nello's honour after his death from cancer in 1999.
Edoardo, 18, has been staying with the Millons during work experience with Geoff Bowen at Pebblebed Vineyards.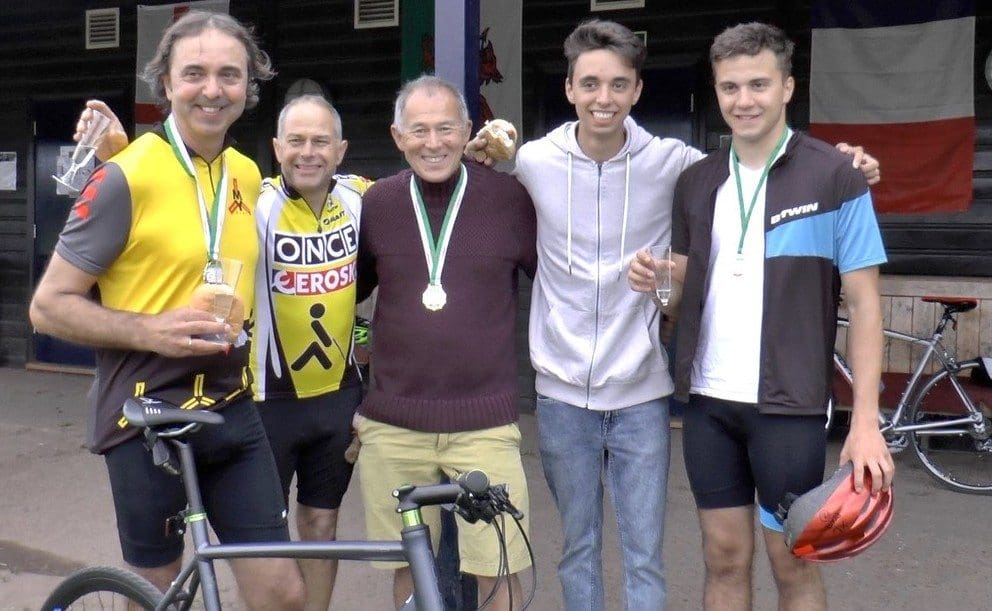 Geoff cycled with the Fontanas along with Raphael Barras, who works in Pebblebed's Topsham wine cellar.
''It was very hard but I enjoyed it," said Mario. ''I didn't stop or walk, even on the hills, just for the food."
One careful owner
He may have been last across the finish line but Mario's involvement in the event didn't end there.
He wanted to make more of a contribution to FORCE than just riding so he bought a £749 bike from Liz Hodges at Route 2 Bikes in Topsham. After his one and only significant ride on it, he has returned it to the shop for Liz to resell it and the proceeds will go to FORCE.
Our pictures show Marc and Kim Millon on their tandem at the start of The Nello 2017, Mario and Luisa Fontana and Mario, Geoff Barras, Marc Millon, Vasco and Edoardo Fontana. For a full gallery of pictures click here. Or take a look at our video of the day.
The Nello is the biggest fundraising event of the year for FORCE, which works locally to offer face-to-face support for anyone affected by cancer.
An amazing legacy to FORCE
This year's event will raise an estimated £75,000.
Karen Ghezzo travelled from Cornwall to witness for the first time her late husband's amazing legacy to FORCE.
Riders tackled 55 or 100 mile routes around glorious Devon and Somerset countryside in a mixture of weather conditions.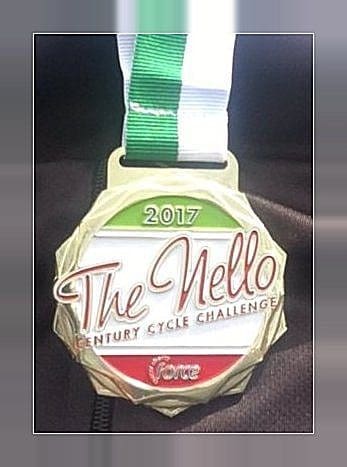 The ride started and finished at Topsham Rugby Club with everyone pedalling to Tiverton where the course split.
The 100-mile challenge climbed on to Exmoor via Dulverton and Simonsbath before the turn for home, passing through South Molton and Crediton.
The shorter route was no easy ride either, taking riders up the aptly named Long Drag towards Nomansland then heading across country to Morchard Road where the two routes converged again.
Event organiser Sarah Daniels, Head of Income Generation at FORCE, summed up the day.
''This year's Nello ride was simply the best. Everybody comes to the ride year on year, eager to complete their challenge. Not only do they have a fabulous ride across Devon, they learn about the charity, meet new friends, get thanked by over 100 volunteers and eat a feast of food along the way!
No other ride like it
"There is no other ride like the Nello and we are so fortunate that supporters come back time and again to raise funds to support local people affected by cancer. Thank you to the cyclists, all the volunteers, the many local businesses who support us, Bike Shed for their commitment to our events and Exeter Physio. All of them combine to make this event possible."
The Nello is always staged on the final Sunday in June.
So if you're inspired to do it again, or for the first time, keep Sunday June 24 2018 free.
But if you can't wait that long to be part of the special atmosphere of a FORCE ride, the charity's Autumn Series – 30 and 55 mile rides which will start and finish in Broadclyst – is on October 1.
You can enter online now at http://www.active.com/exeter-devon/cycling/autumn-series-2017