Jim's all set for an epic journey
FORCE supporter Jim Bray will be putting his best foot forward to raise money for FORCE this summer.
As he prepared to undertake an epic challenge, he took time out to talk to our good friends at the Express & Echo and Mid Devon Gazette.
This is his story.
A FORMER Mid Devon Gazette reporter and sports editor is preparing to walk 630 miles along the entire South West Coast Path this summer to raise money for two local charities that support cancer patients and their families.
Jim Bray, who worked at the Gazette from 2000 to 2006 and wrote a golf column from 1998 to 2014, left his job as a communications manager for the Northern Devon Healthcare NHS Trust in April to take up an eight-week challenge entitled Jim's Journey.
The 36-year-old will be raising money for FORCE and the Seamoor Unit, the new £2.5million chemotherapy and day treatment centre at North Devon District Hospital in Barnstaple.
Jim will set off from Minehead in Somerset on Friday June 10 and is due to climb more than 115,000 feet (nearly four times the height of Mount Everest), cross 288 bridges, catch 13 ferries, pass around 3,500 coast path signs and go up or down over 30,000 steps before reaching the finish at Poole Harbour in Dorset on Thursday 4 August.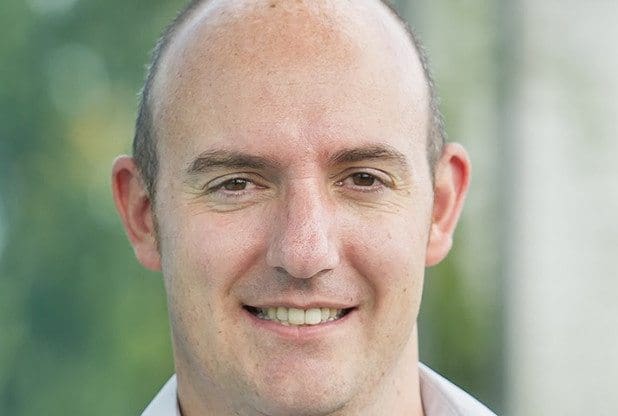 He will be charting his journey with a daily photo diary on Facebook.
"I didn't used to like walking or appreciate the benefits of it but after a spell of ill health towards the end of last year I was encouraged to walk more to help me get better," said Jim, who lives in Sampford Peverell, near Tiverton.
"This year I've done a brisk walk for half an hour every day as well as a longer trek in Devon or Somerset once or twice a week, and I now feel fitter, healthier and stronger.
"I've enjoyed exploring nature, including coasts, moors and rivers, and like to take photos as I go, partly to try to inspire other people to get out and see the amazing scenery on our doorstep.
"I've experienced some of the Coast Path walks around Hartland, Heddon's Mouth, Lynmouth and Porlock on the north coast and Noss Mayo, Salcombe, Ladram Bay and Branscombe on the south coast, and each one has a magic and intrigue that helps to cleanse the soul.
"I'm looking forward to exploring more dramatic cliffs and rock formations, secret coves, picturesque harbours and tranquil estuaries, knowing that every step I take will help to raise money for two excellent local charities and support patients and families affected by cancer."
Jim joined the Northern Devon Healthcare NHS Trust in 2012 and helped to promote the Chemotherapy Appeal – the fundraising campaign that enabled the Seamoor Unit to be built – as well as the official opening of the centre by HRH The Earl of Wessex last September.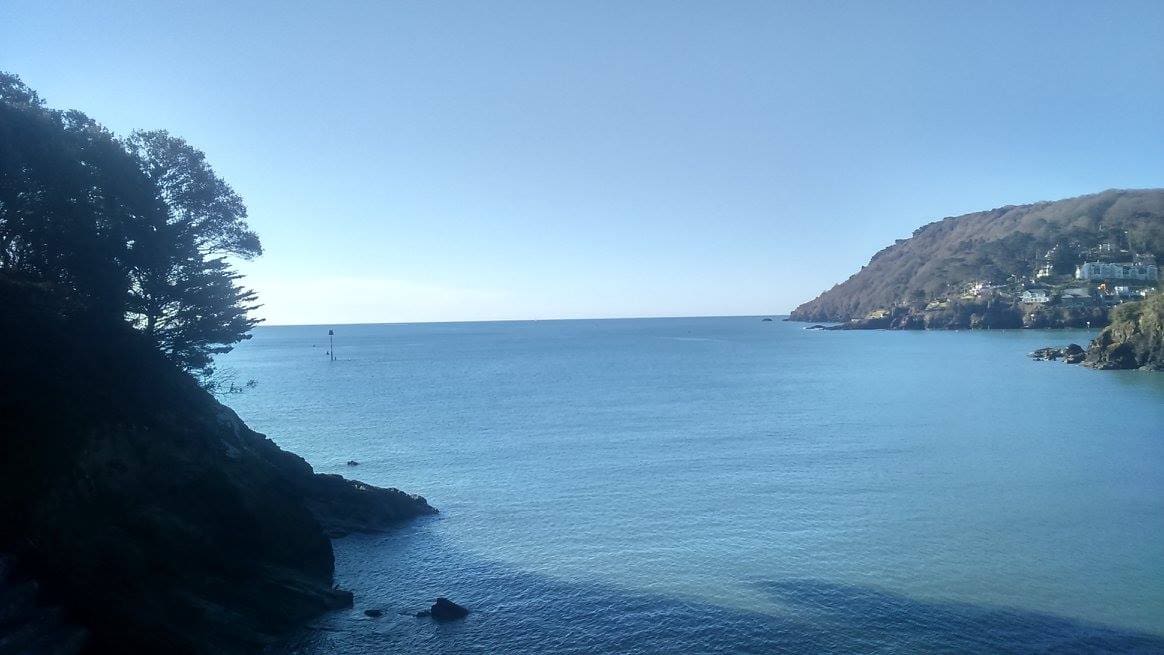 He said: "I saw at first hand how fundraising can make such a phenomenal difference to the lives of patients receiving cancer treatment, and I was keen to do my bit as part of a big personal challenge."
The Seamoor Unit Fund is a leading appeal run by Over and Above, the Trust's charity.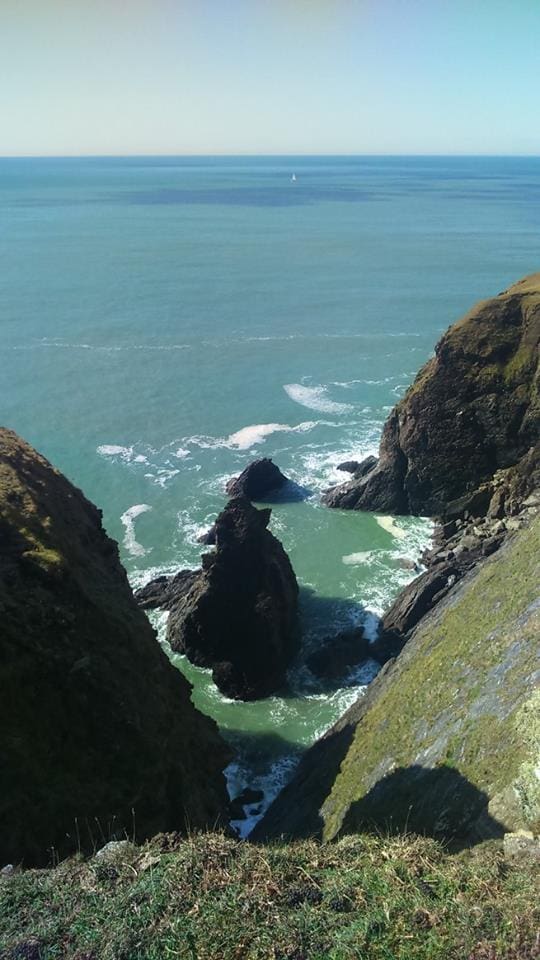 Ian Roome, fundraising manager for Over and Above, said: "Jim's Journey will be an incredible experience and our fundraising team and volunteers are looking forward to joining him on parts of the route.
"His fundraising will help to buy specialist medical equipment and bring in more support services such as aromatherapy treatments to enhance patient care in the Seamoor Unit."
FORCE provides physical, emotional, psychological and practical assistance to patients and their families from its Support and Information Centre in the grounds of the Royal Devon and Exeter Hospital.
The charity supports patients from across Devon, with some travelling from Somerset, Dorset and Cornwall to access its services.
It also funds local research and buys specialist equipment to improve diagnosis and treatment.
FORCE is the 2016 Captain's Charity at Tiverton Golf Club, where Jim has been a member since he was nine years old.
Naomi Cole, community fundraiser for FORCE, said: "We are incredibly grateful to Jim for choosing FORCE as one of the charities to benefit from his fundraising this summer, and would like to wish him all the very best as he takes on the beautiful but challenging South West Coast Path walk.
"FORCE has spent the last 29 years working to help local cancer patients and their families.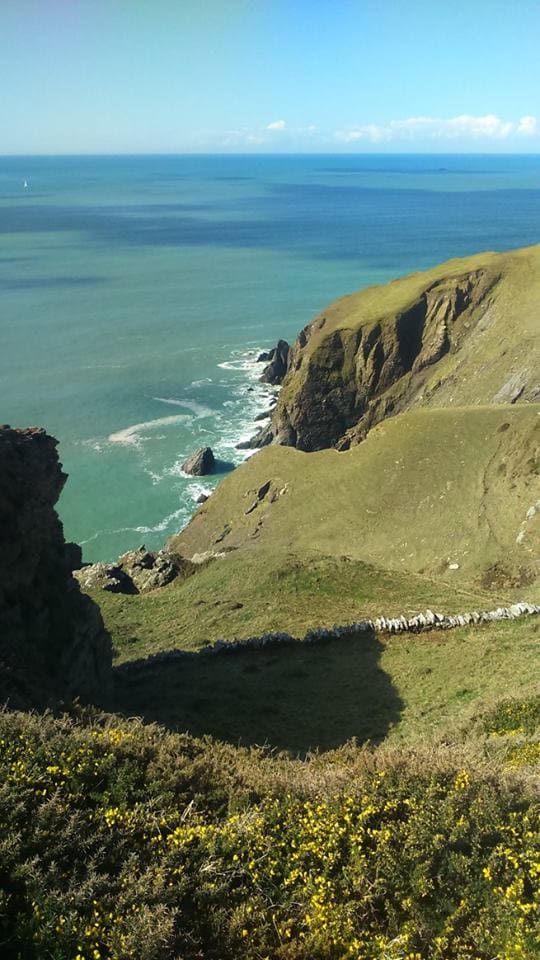 "During 2016 we need to raise funds to meet commitments of £1.2million and as all of our work continues to rely entirely on voluntary donations, the support of fundraisers like Jim really is vital.
"We're looking forward to hearing about Jim's progress and no doubt admiring photos of some of the stunning coastline along the way."
Jim is a member of the South West Coast Path Association, a charity that promotes the Path and raises funds to pay for vital improvements and repairs.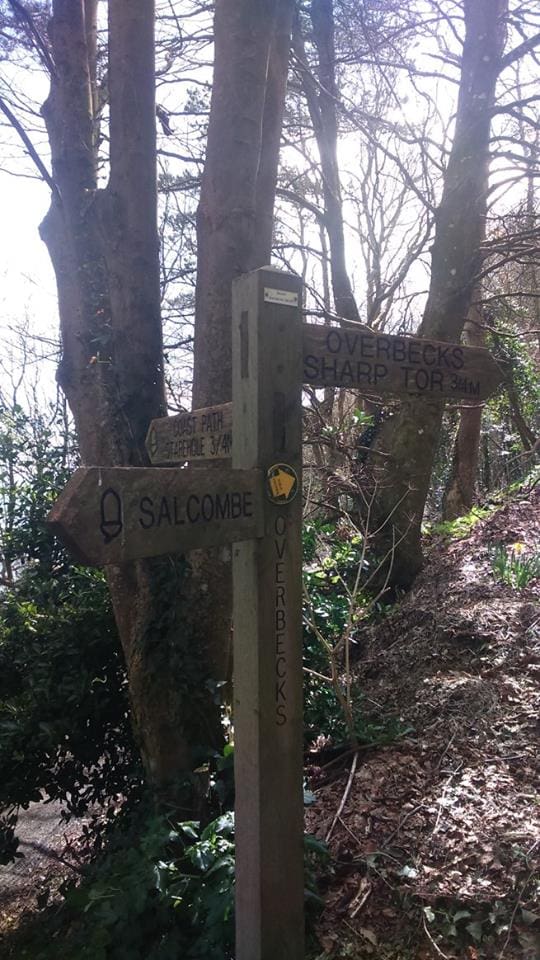 Esther Pearson, director of the Association, said: "Walking the Coast Path is regarded by many as a walk of a lifetime and I'm sure this will be the case for Jim's Journey.
"The most popular stories our members enjoy reading in our newsletters are the inspirational accounts from those who have completed all 630 miles and the ups and downs it entails.
"It's not for the faint-hearted, that's for sure, but it's a challenge that reaps rewards with memories that will stay with him for many years to come."
Jim's 56-day expedition will include 52 days of walking, at an average of over 12 miles a day, and four rest days.
The former Blundell's School student will be staying in B&Bs, inns and hotels and is funding the trip himself, enabling all money raised to be split 50-50 between the two charities.
To sponsor Jim, visit his Virgin Money Giving page 
Individuals, businesses or groups who are interested in joining Jim for a section of his journey, organising their own walking challenge, offering commercial sponsorship or donating a prize for fundraising activities throughout the summer are asked to call him on 07425 133606 or e-mail him at jims.journey@outlook.com.
People can follow his progress and see his daily photo diary by liking the Jim's Journey page on Facebook or catch regular updates on Twitter.
To see photos of the walks Jim has already completed this year, visit the Discovering Devon, Somerset and beyond page on Facebook.
Read more on the Express and Echo/Mid Devon Gazette website.