FORCE marks 30th anniversary with equipment purchase
Women across Devon are set to benefit as FORCE Cancer Charity celebrates its 30th anniversary this year with a major equipment purchase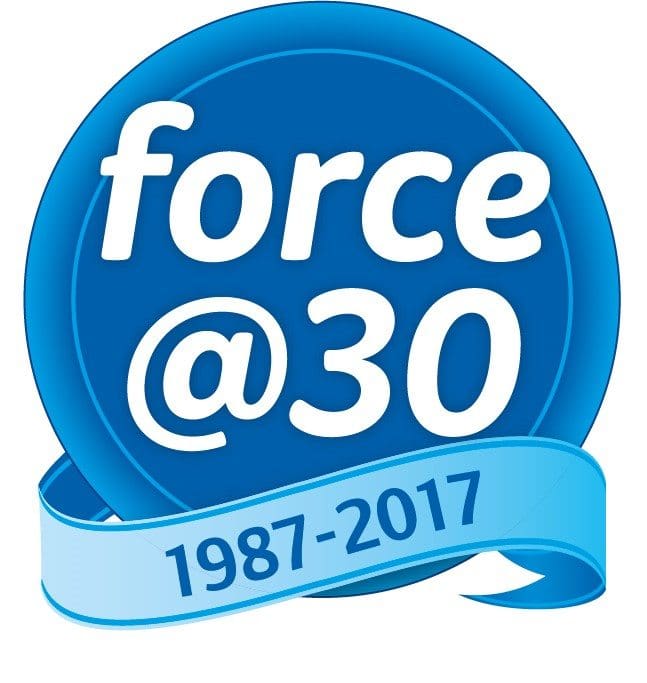 .
To mark this milestone, FORCE has funded a new advance in the treatment of women with cancer at the Royal Devon and Exeter Hospital.
We have provided nearly £100,000 to buy a new surgical device, only available in the UK since 2015.
It is designed to save lives, reduce unnecessary treatment and cut costs to the hospital.
The equipment, called PINPOINT, has been installed in one of the hospital's operating theatres and is designed to help surgeons identify more accurately the extent of uterine or cervical cancer during keyhole operations.
More precise
It is much more precise than a scan, so the technique can better inform women and their doctors of the true stage of the cancer and help tailor further treatment to their individual needs.
This means many patients can be reassured that their cancer is less advanced than thought and treatment needn't be as aggressive.
Equally, in a small number where the disease is found to be more advanced, extra treatment can be offered that previously would not have been routinely given.
Overall, this should translate into better outcomes with fewer overall side effects from treatment.
Game changer
John Renninson, Clinical Director of Cancer Services at the RD&E and a FORCE trustee, said: "This is a game changing step forward for our service and the patients that we treat."
FORCE has invested £93,000 in the technology using money from a legacy made to the charity and projected profits from November's Classic Galore! concert.
FORCE believes that anyone affected by cancer deserves the best possible treatment and professional support face-to-face and close to home.
Important step forward
Since our charity was founded in 1987, we have spent more than £3 million on cancer research and equipment in Devon and a further £5.4 million on supporting patients and their families.
FORCE Chief Executive Meriel Fishwick said: "FORCE is really pleased to be backing this very important step forward in the treatment of gynaecological cancers. This continues our long history of funding equipment to support innovative cancer treatments."
Pinpoint, likely to be used in around 80 cases each year, is supplied by Berkshire-based Elemental Healthcare, exclusive provider of the equipment for the UK.
HOW PINPOINT WORKS
The Pinpoint system works by using a glowing fluorescent dye, injected during keyhole surgery to trace the lymphatic channels from a tumour to the nearest lymph gland.
The dye can clearly be seen using a Pinpoint camera that relays detailed images to a high resolution screen.
The so-called "sentinel" lymph gland can be easily identified and safely removed for laboratory analysis.
The new information from that analysis can then guide further treatment decisions for the patient.
The introduction of Pinpoint technology is likely to provide cost savings by reducing radiotherapy and chemotherapy treatments for some patients.
Gynaecology-oncology consultant surgeon Michael Hannemann (pictured above with the new equipment) is the RD&E's Pinpoint lead.
"Thanks to FORCE's support, women in Devon will be amongst the first in the country to benefit from the technology, which will also form the basis for future research on its potential usefulness in ovarian cancer," he said.
Marion spared treatment by Pinpoint accuracy
Devon pensioner Marion Lane was the first case of endometrial cancer treated at the Royal Devon and Exeter Hospital using the new Pinpoint equipment.
Marion was diagnosed with cancer of the womb in March, just over a month after her 76th birthday.
She had keyhole surgery in mid-May when gynae-oncology consultant Michael Hannemann used Pinpoint to determine the extent of the cancer by removing sentinel lymph nodes for analysis.
"Pinpoint did its job very well," he said. "It enabled us to identify the particular lymph nodes that serve the womb from 20 or so that are present on either side of the pelvis.
"Without Pinpoint we would have had to take them all out and that can lead to complications.
"We were able to determine that Marion had an early stage cancer, her lymph nodes were clear and there was no spread into the walls of the uterus."
"The technology is amazing," said Marion, who had no hesitation in agreeing to the procedure or talking about her condition.
"It's a terrific idea. I know it's been used in America but Mr Hannemann said I was the first one here to have it. I feel like quite a celebrity," she added with a smile.
Marion spent two nights in hospital after a laparoscopic hysterectomy and Pinpoint-guided lymph node removal before returning home to North Devon.
"I can't believe how well I've felt," she said. "I've had to take it easy for a little while and things like doing the ironing were a bit of an effort but I'm doing really well and Mr Hannemann was really pleased with me. Thanks to Pinpoint he was sure he got everything out. It's done away with me having to have chemo or radiotherapy."
Marion's cancer was stage 1A – low grade with no spread.
"Pinpoint has spared her treatment she would otherwise have had," said Mr Hannemann. "Without the information from Pinpoint we would not have assumed the lymph nodes were clear and would have given Marion radiotherapy.
"It's very good news and there's a very good chance of a cure."