End of an era for Devon dairy farmers
Two dairy farming brothers from Mid Devon who are both battling prostate cancer have been forced to sell their herd.
Roger Davies, 59, and his brother Graham, 58, saw their prized animals go under the hammer at Exeter Livestock Market.
They sold 63 mainly British Friesian cows and heifers, all in calf, at an average price of just over £1,400.
The family has decided to donate 2.5% of the proceeds to FORCE, where they have received significant support.
"FORCE has helped us in so many ways that we feel this is the least we can do," said Graham. "We're very sorry to see the cows go but it's been a splendid day and we're glad that FORCE will profit from our sale. The animals looked good and I was very pleased with how it went. They made about 30% more than we were expecting."
Three years ago Roger was diagnosed with prosta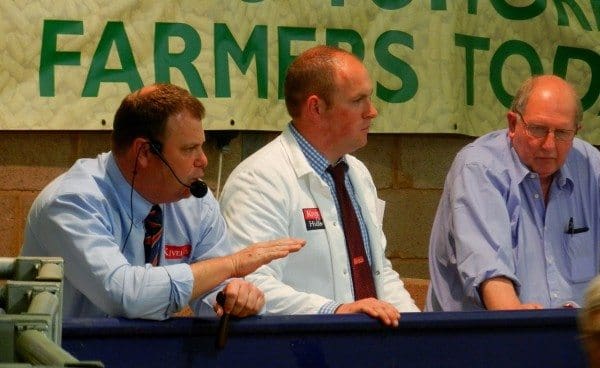 te cancer which had spread into his spine. When Graham got himself checked, it was discovered that he too had the disease.
The decision to sell their cows was a tough one. The Davies family have been dairy farmers at Great Ridge Farm in Uplowman for three generations since moving to Devon from Gloucestershire in 1971.
But increasingly the brothers found the work involved in looking after their 125-acre farm, and particularly milking a herd with an average yield of 8,200 litres, too physically demanding.
"We made the decision to sell now because all of the cows and heifers are due to start calving next month. We've also had bad results from our latest cancertests so this was the right time," said Graham.
A spokesman for auctioneers Kivells said: "It is with great sadness that this herd is being dispersed due to Roger and Graham's ill health but the herd is a true credit to their stockmanship and dedication."
The family will now rear be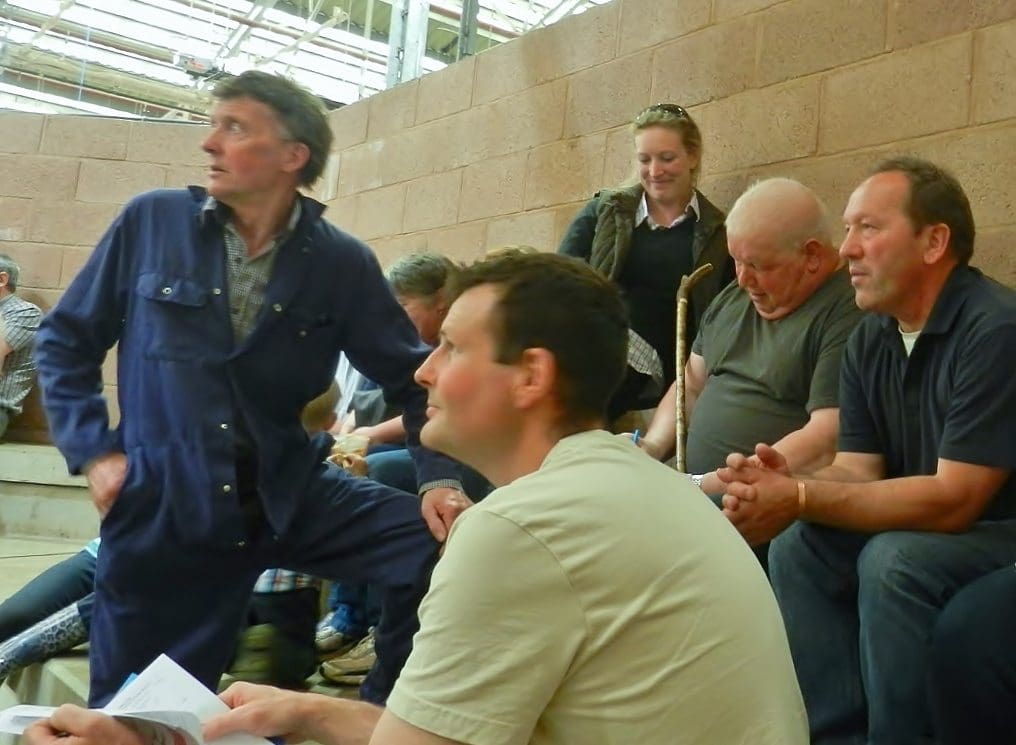 ef calves and Graham admits: "It'll be nice to see friends on a Sunday afternoon and not have to rush home for milking."
He and his brother visit the FORCE Support and Information Centre in the grounds of the RD&E Hospital whenever they travel to Exeter for appointments, tests or treatment.
"It's like an oasis for us. We just pop in for a cup of tea or coffee and everyone is so nice and welcoming," said Graham. "The charity's been very good to me and my brother. You don't always take in everything you're told at the hospital straight away and you can be left with so many questions when you've had a bit of time to think. FORCE offers such a lot of support and advice and they explain everything. We wanted to help farmers realise that FORCE is there to help and show our appreciation for what they've done for us."
He hopes the sale will raise more than £2,000 for the charity.
"It is hugely touching that Graham and Roger chose to support FORCE on what was such an emotional day for them. We are so grateful and wish them both all the very best," said Naomi Cole from FORCE.
She and Mervyn Hayes from our fundraising team were at the dispersal sale to hand out information to local farmers.
FORCE will also be offering advice and information to farmers at the Mid Devon (July 25), Honiton (August 6) and Okehampton (August 13) agricultural shows. Our stand will again feature a mole check clinic with a team of dermatology specialists at Honiton.