Ed pedals to acknowledge fantastic support
Well done to cyclist Ed Pot for riding his version of The Nello this week.
Ed had entered our big event in June but was unable to take part on the day.
So on Tuesday (August 2) he and his supporters rode 107 miles to raise money for FORCE.
Ed describes the support he and his late wife, Jean, have had from FORCE as fantastic.
The couple used to ride a tandem and enjoyed more the 12,000 miles of cycling together.
Ed tackled his belated Nello challenge on a single recumbent cycle, following part of the 100-mile route up on to Exmoor and covering the total distance in eight hours.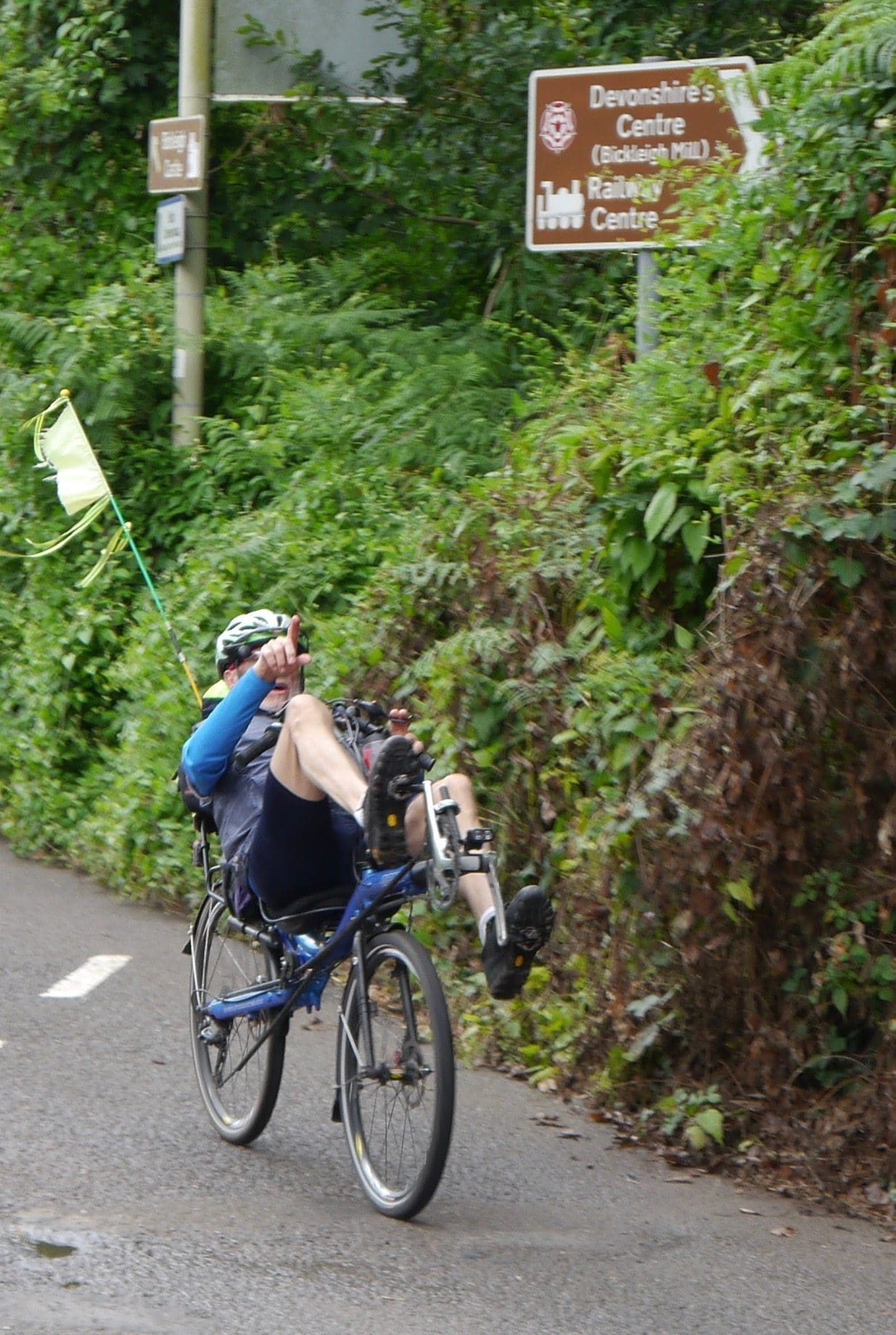 "A good start to my intentions of doing more long distance rides – although my legs are saying they need a good bit of time to recover!" said Ed.
Encouraged all the way
He has so far raised nearly £3,000 and added: "I would like to thank all of you who have sponsored me. I thank you for having trust in me and I am pleased I have been able to achieve the goal. It feels absolutely fantastic!
"I also want to thank my support riders – Nick Thwaites and Ted Gameson, who accompanied me the whole distance. They were great, they helped and encouraged me all the way, especially up the hills. It was also good to have Anthony with us for the first stage, again a great feeling of support.
"Lastly, thank you to all the people who travelled to different places on the route and provided much needed refreshments. All the stops were great, the food was outstanding and helped us all make the distance."
The ride was damp and drizzly for the first half and visibility on Exmoor was quite poor, making the ride a little challenging.
Ted commented: "At one point the rain was running into my eyes, so I had to close one at a time and use just one, just to keep going!"