Annie to step down after Classics Galore!
Annie Bassett will be one of 200 people on stage at the University of Exeter Great Hall on Saturday November 18, happily anonymous among the musicians and singers who come together every two years for Classics Galore!
A trailblazer in the world of professional football, she will be indulging another of her great pleasures in life.
Annie will blend her voice with others from the Ottery St Mary Choral Society and Exeter's St David's Players as they perform extracts from popular classics in this eagerly anticipated musical gala in aid of FORCE Cancer Charity.
The choirs will share the stage – and the sheer joy of entertaining a 1,000-strong audience – with a full symphony orchestra and one of the region's best brass bands.
Colourful spectacular
It's a colourful spectacular – the bold crimson of the SWComms Band uniforms standing out against the monochrome ranks of their fellow musicians, flashes of light from gleaming instruments and of course the red, white and blue of Union Jacks enthusiastically waved around the auditorium as the evening culminates in a rousing Last Night of the Proms style finale.
As the last echoes of Land of Hope and Glory fade along with the customary cheers and rapturous applause, Annie will take a moment to reflect on a job well done.
As well as an accomplished soprano, she is also chairman of the committee that organises Classics Galore! but is standing down after a six-year association with the event.
Singing brings joy
"Classics Galore! has been a very special part of my musical life since moving to Devon. We can never feel anything but joy when singing: music is a great communicator and a wonderful stress reliever," she said.
Despite a reluctance to sit on committees, Annie's impressive and varied CV made her an obvious choice to step into the huge shoes vacated by Classics Galore! founders Dick and Posy Passmore.
When they decided to take more of a back seat role in organising what has become one of the most popular events on the area's musical calendar, Annie was elected chairman.
"It wasn't until I was on a committee that I fully appreciated the worth we all have to offer, simply through our life experiences and the advantages we have gained in the workplace. Once we begin to apply those strengths to any situation requiring teamwork, anything is possible," she said.
Passion for football
Those life experiences include starting work at 15, marrying at 17 and moving from her home in the Thames Valley to Australia where she lived for 15 years and raised four children.
She ran her own successful business on her return to the UK but it is her association with football – a passion she shared with her dad – that marks Annie out, despite a self-confessed shyness.
"I would sit on my dad's knee as he listened to the Saturday match reports on the radio. I could recite the names of all the Football League clubs before I started school although I sometimes had a problem with Accrington Stanley," she recalls.
A woman's place…
She was a Reading FC fan and in the 1988 became their general manager, the first woman appointed to such a role in the history of the Football League.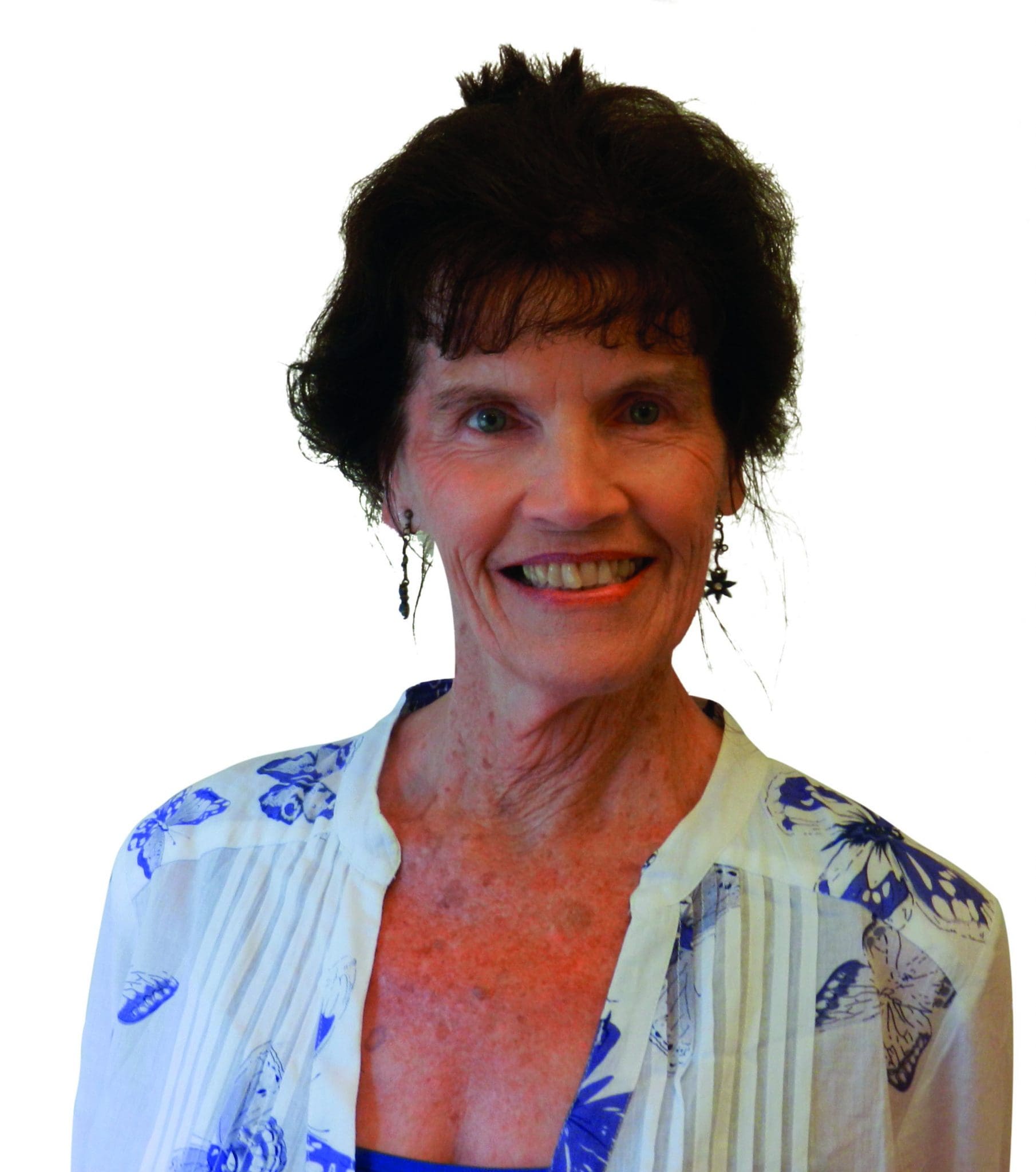 Tickets still available for musical extravaganza
Since Dick and Posy Passmore staged their first Classics Galore! in 2007, the event has raised nearly £70,000 for FORCE.
The concerts are held every two years and planning for the next concert begins almost immediately after the last!
This year's event is on course to be the most profitable – it's likely to raise £18,000 – and the musical programme promises to be the best yet with something for everyone including extracts from Les Misérables and the Hallelujah Chorus.
The Terrace Bar at the Great Hall will again be open from 5:15pm for meals before the concert – no need to book – and an enhanced shuttle bus service to and from the main car parks will be provided for patrons between 5 and 11pm.
There are still tickets available for Classics Galore! from the Exeter Visitor Information & Tickets (EVIT) in Dix's Field (email or phone 01392 665885) and online at www.classicsgalore.co.uk
 "I had no conception of the upset and national/ international ripples this would create. Well known personality Ron Atkinson was quoted as saying 'A woman's place is in the kitchen and the boudoir.' Not a great starting point!" said Annie.Her success at Reading was the basis for the Channel 4 series The Manageress, starring Cherie Lunghi. Most of the show was filmed at the club's then home ground, Elm Park and offered a national platform for Annie to speak up about her role and some of the difficulties she had to overcome.
After Reading she worked at Birmingham City, AFC Bournemouth, and Fulham alongside Jimmy Hill and former Harrods owner Mohamed Al Fayed, whose exclusive Knightsbridge store was her base.
Claim to fame
"My greatest claim to fame is having my own car park pass at Harrods! Al Fayed was a fair employer, but witnessing his grief over the death of his son Dodie was devastating, a tragic loss for him," she recalls.
Annie became Exeter City's commercial director in 2003 and brokered the club's first sponsorship deal with Flybe, a relationship which still endures.
Throughout her career she developed a strong reputation for business planning, fundraising and communications management, using her skills in professional and community projects and championing women in business.
She has also been a visiting academic at Middlesex University's Business School and a Director of Business Services at the Isle of Wight College as well as a business consultant.
Constant public scrutiny
"Looking back over my own career pattern, I realise my work has meant constantly dealing with people, sometimes thousands at a time, often with pressure from the media, the police, constant public scrutiny, unpleasant threats and danger," said Annie.
"It also presented me with huge challenges, opportunities to develop my constant vision, big strides in personal development, self-belief I never thought possible and experiences I never could have dreamed of. I believe some of this experience, along with many celebratory moments, brought me to the role of chairman of Classics Galore!
"We have a remarkable team of special people who are so willing and hard working. Nothing is too much trouble and nothing is impossible."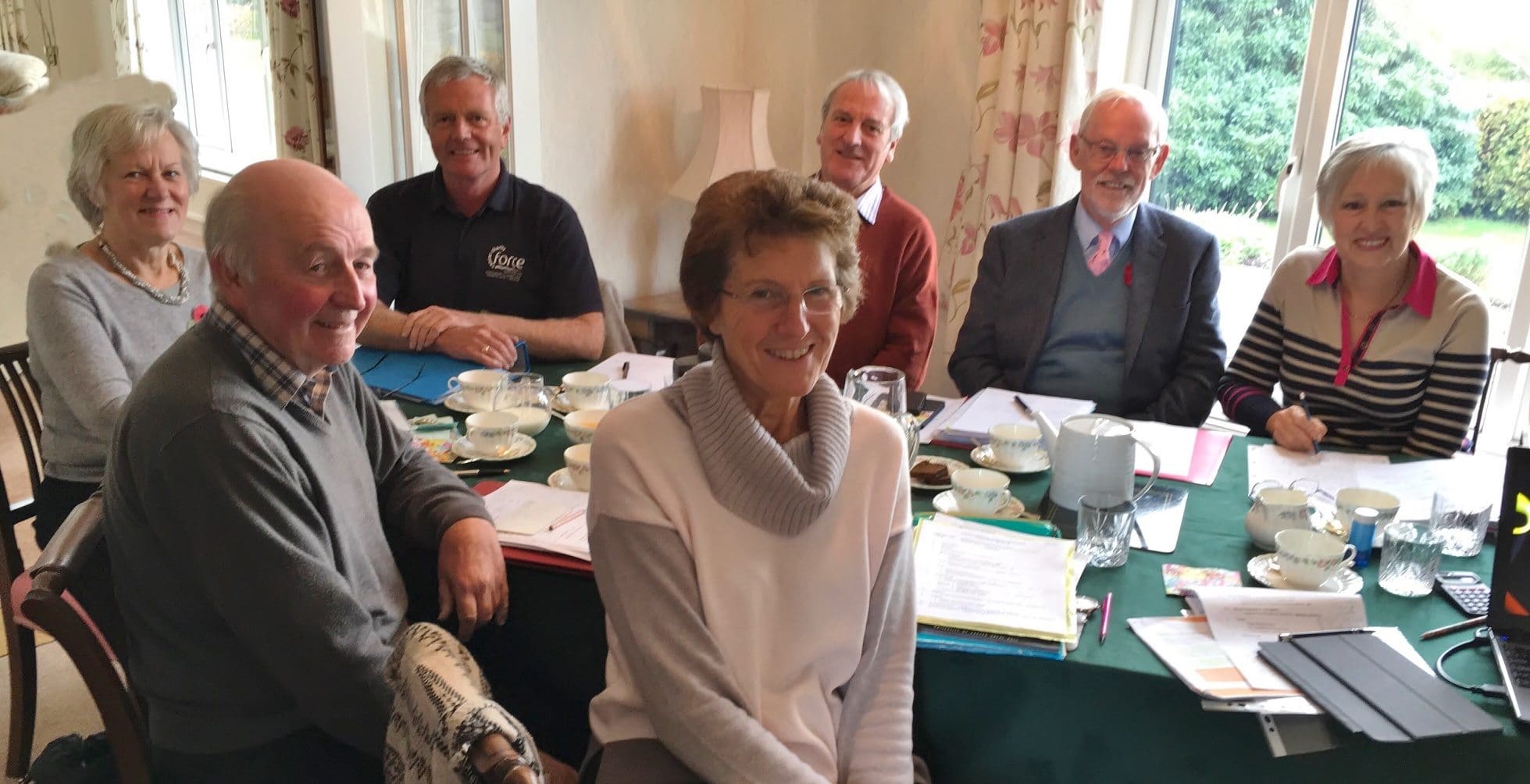 Annie's Classics committee – (clockwise from front) Liz Hooper, Malcolm Matthews, Posy Passmore, Peter Payne, Dick Passmore, David Glennie and Susan James