Andy's expert advice on preparing for the Virtual Nello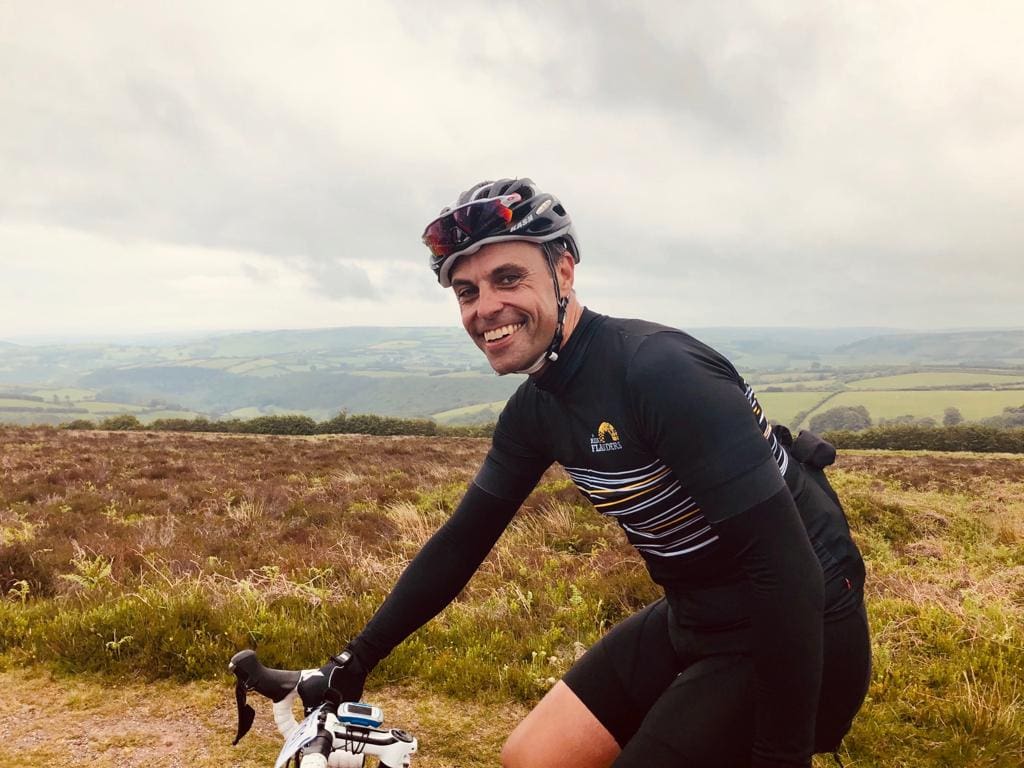 A leading local sports scientist is offering cyclists preparing for FORCE's Virtual Nello ride some invaluable training tips.
FORCE has had to adapt its biggest single fundraising event from mass participation to an individual challenge.
Dr Andy Middlebrooke of Exercise Science Consulting Ltd has kindly offered his expertise in preparing people of all abilities and performance levels to meet their goals.
Andy said: "I'm a keen cyclist and have taken part in previous editions of the Nello and the newer Smuggler ride in North Devon.
"I have worked alongside the Bike Shed for many years and I support FORCE wholeheartedly.
"The importance of the support FORCE provides became a lot more personal in February 2018 when I was diagnosed with testicular cancer.
"Thankfully I was diagnosed early and I am now over two years into remission and fitter than ever!
"I appreciate so much the support that FORCE provides and I am delighted to do whatever I can to help.
"When Sarah and Mike asked if I could offer some training tips I was more than happy to oblige – I hope you find them useful!"
Whether you are planning for the 25-mile Furloughed Flyer or The Nello's traditional 55 or 100 mile distances, Andy has training and nutritional advice to help get you get ready and enjoy the ride.
"Whichever Virtual Nello distance you choose, the ride will involve you exercising at different intensities of effort including steady flat sections, very easy downhills, moderate gradients and short steep climbs," said Andy.
"In order to prepare for this effectively you should consider including the following types of rides in your weekly training:
Training
long ride: this should be performed once per week at an intensity of 70-75% of your maximum heart rate for a minimum of 1 hour [you should be able to hold a conversation at this effort level].  The duration of these rides should increase by 20-30mins per week to a duration equivalent to 80% of your expected ride time.
tempo ride: this should be performed 1-2 times per week at an intensity of 75-85% of your maximum heart rate for between 30-60 minutes [you should be able to speak in short sentences at this effort level].  This is a harder ride than the long ride.  The duration of this ride should increase by no more than 5 minutes per week to a maximum of 60 minutes.
interval ride: this should be performed 1-2 times per week at an intensity of 85-95% of your maximum heart rate [you should only be able to speak in single words at this effort level].  This is harder than the tempo ride and involves periods of a hard effort followed by an easy effort recovery period.  For example, completing 3 x 10-minute efforts at 85-90% of maximum heart rate separated by 5 minutes of very easy pedalling OR 6×5 minute efforts at 90-95% of maximum heart rate separated by 5 minutes of very easy pedalling.  These interval efforts can be completed on a flat road or on hills to help prepare you for the climbs in the event.
rest days: you should include at least one (preferably two) rest days in your training schedule each week.  These are important to allow your body to recover and adapt to the training you have done.
Nutrition
In order to gain the greatest benefit from your training you need to make sure you eat well.
Your everyday diet should include approximately 50% of your calories from carbohydrates, 30% from fats and 20% from proteins.
You can measure this using free smartphone Apps such as MyFitnessPal.  In addition, you should aim to drink 1.5-2 litres of non-caffeinated fluid each day plus an additional 500 ml per one hour of exercise you do.
For training sessions/rides of one hour or less your daily diet will provide you with the correct amount of fuel, you just need to consume 500 ml of water for every hour of exercise.
However, for long rides over one hour in duration or the event itself you need to consider fuelling before, during and after.
The following checklist provides you with a simple and effective fuelling plan:
Eat a high carbohydrate breakfast 1-2 hours before the start of your training session/ride
(e.g. porridge + fruit + yoghurt + fruit juice)
Eat a carbohydrate snack in the last 60 minutes before the start of your training session / ride
(e.g. cereal bar/flapjack/fruit/dried fruit)
Sip 500 mL of a carbohydrate and electrolyte-based sports drink in the last 30 minutes before you start
Drink 100-150 mL of a carbohydrate & electrolyte based sports drink every 20 minutes during the ride (300-450 ml every hour).
Eat a carbohydrate snack approximately every 60 minutes during the ride
(e.g. energy gel / cereal bar / flapjack / banana / dried fruit)
Eat a carbohydrate & protein snack AND drink 500 ml of water OR drink a carbohydrate and protein recovery drink within 30 minutes of finishing
(e.g. recovery drink / small portion of chicken pasta / chicken salad sandwich)
Drink approximately 1 L of water within 2 hours of finishing
Eat a high carbohydrate, low fat, moderate protein meal within 4 hours of finishing
(e.g. pasta, potatoes, rice, chicken, fish + fruit/vegetables/salad)
About Andy

Andy has more than 25 years of experience in the exercise and sport science sector.  He graduated from the University of Liverpool in 1997 and in 2002 was awarded a Ph.D. from the University of Exeter.  Andy has worked at the prestigious Peninsula Medical School, the School of Sport and Health Sciences at the University of Exeter and within the University's world-renown Children's Health and Exercise Research Centre. He has presented his research work at many prestigious national and international conferences and has published work in scientific peer-reviewed journals.  Andy has provided sport science support to a range of clients from university sport scholars to polar explorers and international athletes and has worked as a consultant for UK Athletics supporting British, European and world record holders and Paralympic medallists.
If you want individual training advice or are considering a personalised training programme, contact Andy on 07906 502180 or email andrew@exercisescienceconsulting.co.uk