Peking to Paris stars ponder another epic
Local classic vehicle enthusiasts Nigel Lee and Richard Turner have admitted they are mulling over another motoring marathon after their success in the Peking to Paris Rally in their 1938 Ford V8.
And what a resounding success it was. A total of 115 cars took part and the Devon duo managed to finish third overall and first in their class.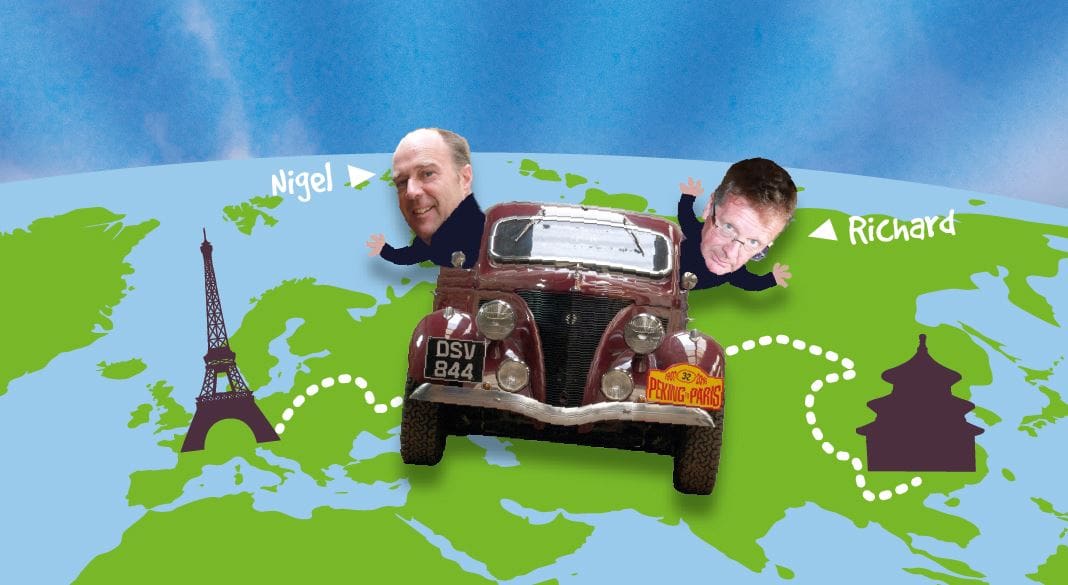 The rally lasted 35 days and covered 8,500 miles, taking them through China, Mongolia, Russia and much of Eastern Europe before crossing the Alps and finishing in the French capital.
The car was stopped by the police on one occasion but thankfully they just wanted a photograph!
Nigel, owner of World of Country Life in Exmouth, turned 50 on the Russian stage of the rally.
"It was a really spectacular experience – incredible," he said. "Having spent over 2,000 hours restoring the vehicle, we were ready for any adjustments and breakdowns along the way, which gave us an advantage over some of the other participants and we are really pleased that we managed to raise a good amount for FORCE along the way."
Sarah Daniels, Head of Fundraising at FORCE Cancer Charity, said: "We cannot say a big enough THANK YOU to Nigel and Richard for not only raising an incredible sum of money but for their continued enthusiasm, dedication and enjoyment of their fundraising endeavours.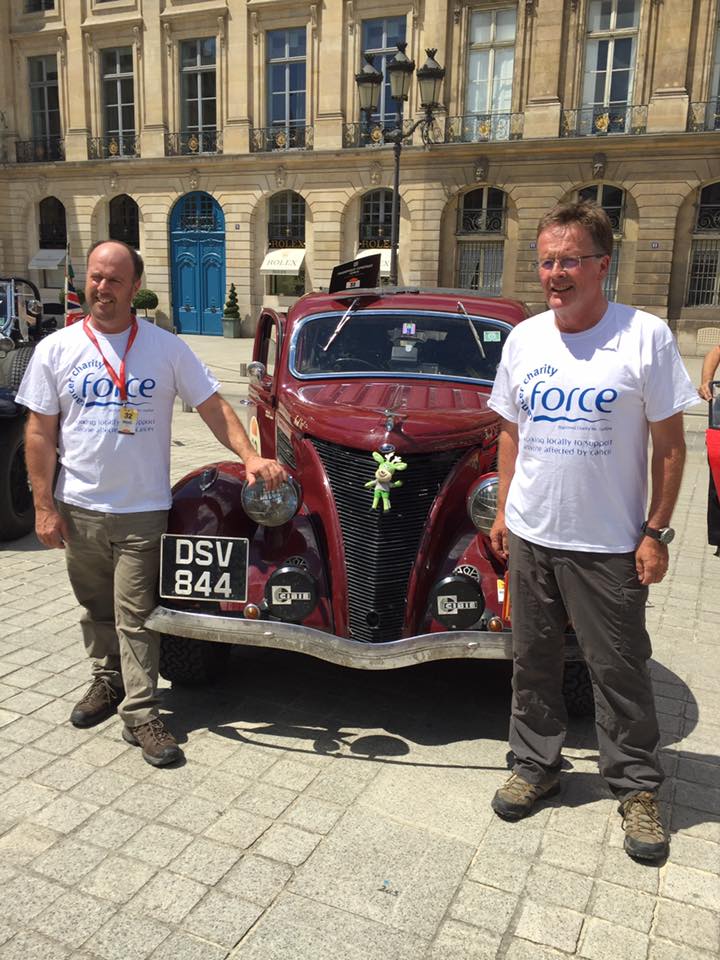 "All their friends, family and colleagues got behind their two- year project and in supporting FORCE. The team has helped to spread the word about FORCE alongside raising more than £13,500, for which we are extremely grateful. Where next boys!"
Richard had this to say: "The question everyone asks…..will you do it again? The navigator in the winning car claimed that P2P is like childbirth (if that's the case, I don't know what the fuss is about!) and once its over, it doesn't take long to decide to do it again!
"We are still chewing this over, but I can say that we have both looked at a new car to work on. It will still be a Ford pre-war, but it might be a Phaeton or Coupe next time.
"There are a few years to make our minds up I guess.
"Thirty-five days of long days and many races leaves one almost in a state of shock. It's so difficult to put into words the emotions now being felt. We started with a dream of getting the gold medal, which goes to about 25 crews for completing all sections in the allocated time, and for many was just too tough.
"As each day went by it was clear there were more possible targets and even up to the last days we were still able to win the rally overall.
"However, it was not to be as we decided that we just couldn't risk breaking the car and losing everything. Some races were cancelled due to bad weather in Switzerland and time controls slowed the cars, making it just too hard to catch the car ahead.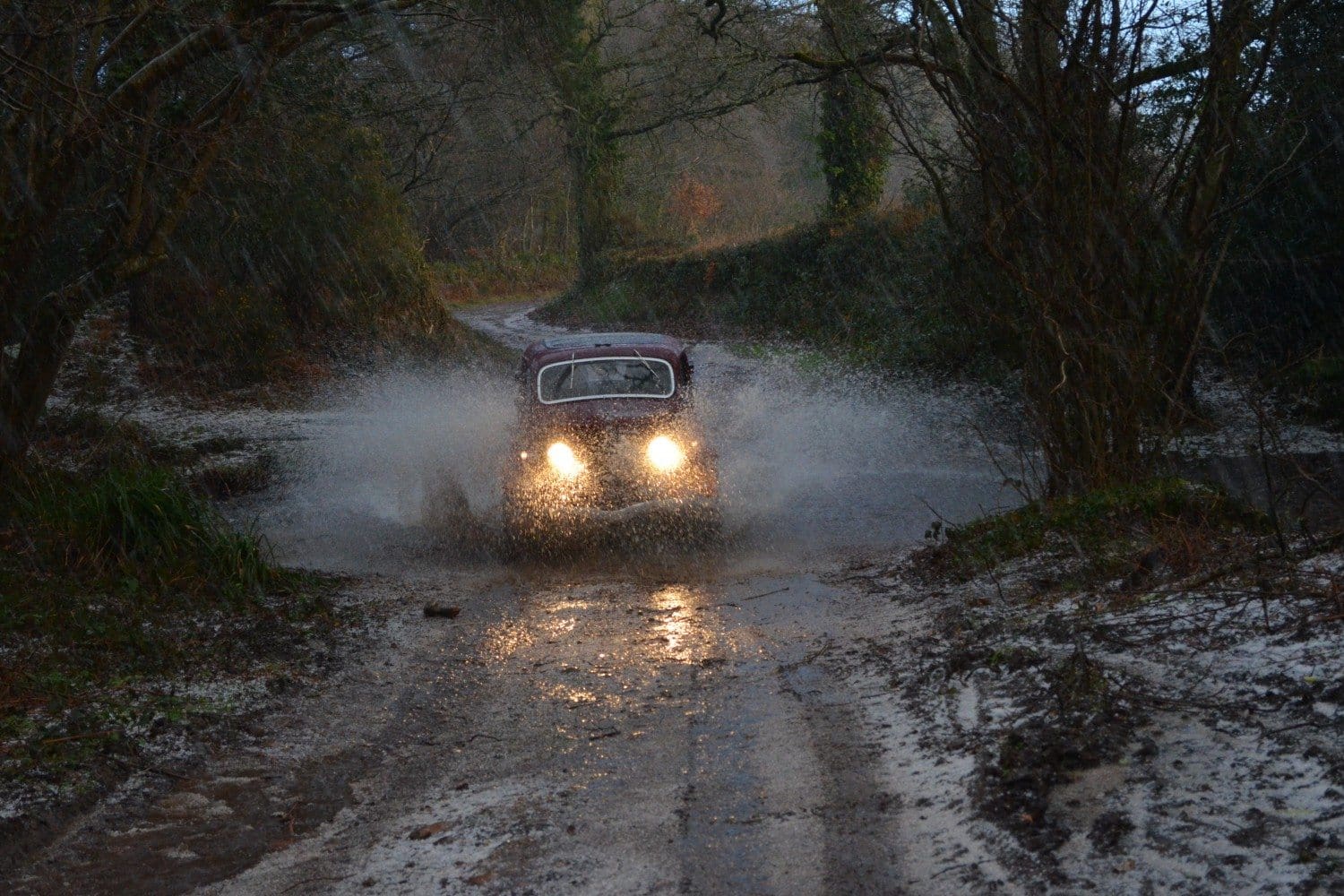 "The final results were more than we ever expected when we set off from Exeter – Gold medal, first in class and third overall. We also came second in the European Cup and our team of Fords linked to Royal Kustoms came second with Jim and Tanya in The Huff and Dai and John in the blue Ford.
"The car went so well, probably drank more water than we drank beer and needed 500ml of good old 20 50w oil every day.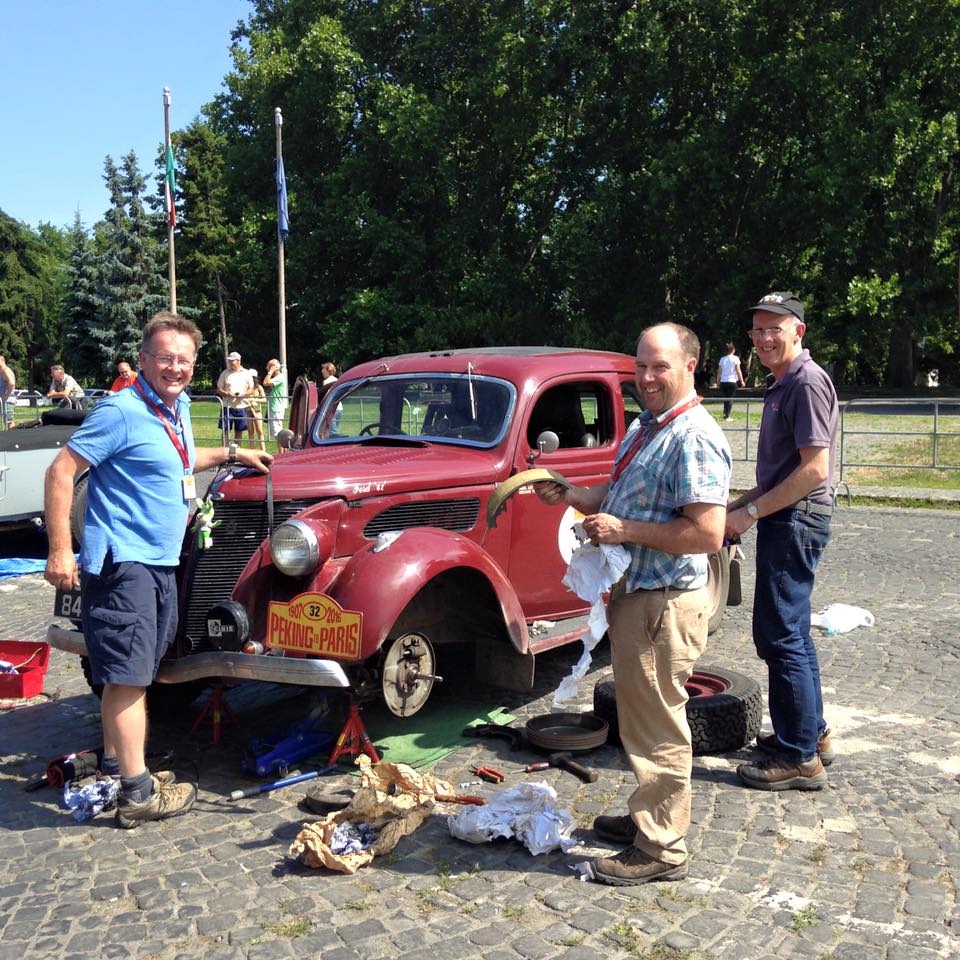 "As you can imagine, many hours have been spent talking about what was or is the right car and I can honestly say our Ford has exceeded our expectations. She is the only British Ford pre-war to have driven on the Rally and no British Ford has won its class. Maybe we should talk to Ford UK marketing!
"Shall we do it again, or any rally? I guess after 35 days and 1,2000 km one needs time to think about that.
"As a team, we had a great time. Nigel can drive the car so well and fast when needed and the navigation proved a lot easier. We didn't fall out and I didn't get sick not driving.
"Everywhere we went, people were on the streets waving and it's going to be quite a change not to be treated as heroes – after all we only drove a car!"
"We had an email from one of the competitors in Car 7, who rolled his car and was seriously injured. He says he is on the mend but broke all collar bones, all ribs and a few other bones. Now that must be very painful. It was great to hear from him as we dreaded the worse for a few days.
"We would like to thank everyone who donated money to FORCE and the current sum is £13,778! Quite amazing and many, many thanks.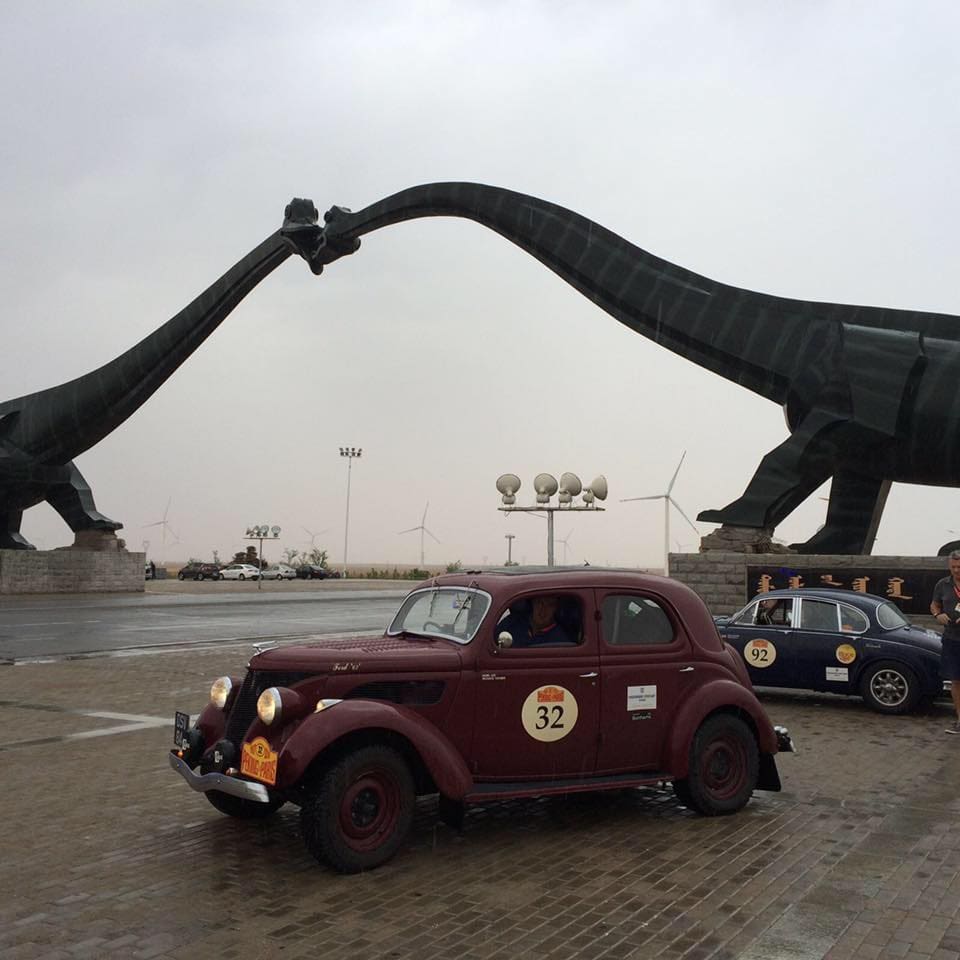 "Thanks to everyone who helped promote the trip, looked after us and especially to our wives, Lynn and Paula, who let us go. Maybe they will go next time and we can have a two car entry!"
Their trusty Ford is now on display in the Hall of Transport at World of Country Life in Exmouth where you can also watch video footage of the pair, filmed during the Rally.