As the 20th anniversary of  the challenge that inspired this much loved event approaches, Marc Millon, founder of The Nello ride for FORCE, shares some thoughts and recollections.
It is hard to believe that on June 11th it will be exactly twenty years since Nello Ghezzo and I set out from Topsham Quay to cycle to Venice in aid of FORCE.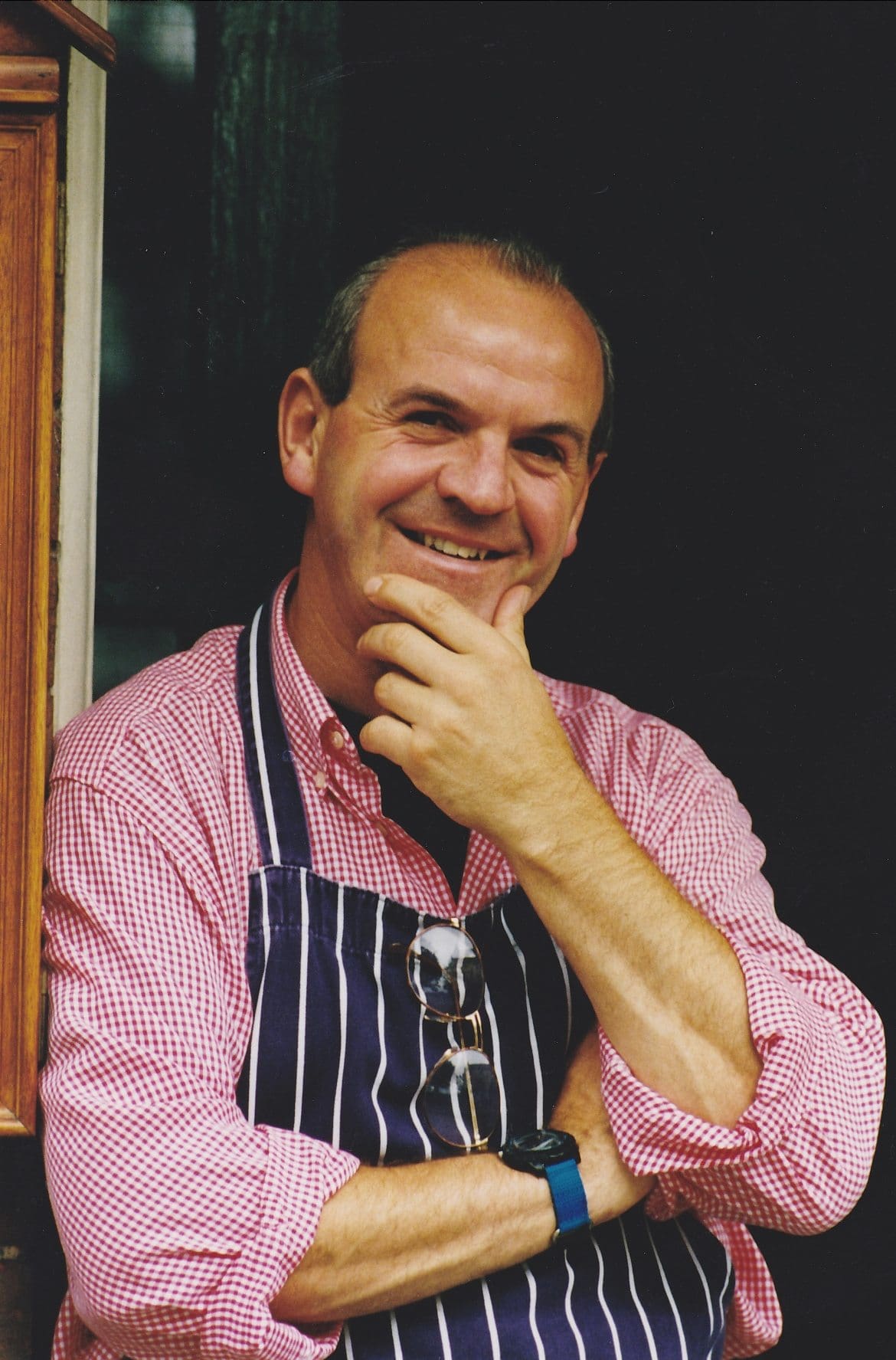 Why Venice?
Nello was born and raised in the Venetian lagoon town of Rosalino Mare.
My mother, before her early death from cancer, had lived for many years in Venice, a place we visited often.
In 1997 Nello and I were young (relatively!); we were great mates who loved to cycle together; and we wanted to do something significant to help raise money for FORCE, which at that time was also relatively young, a local charity doing great work and in need of support and funds.
Fundraising must always be fun
During the first half of 1997, Nello and I organised a number of events to help us reach our fundraising target of £20,000.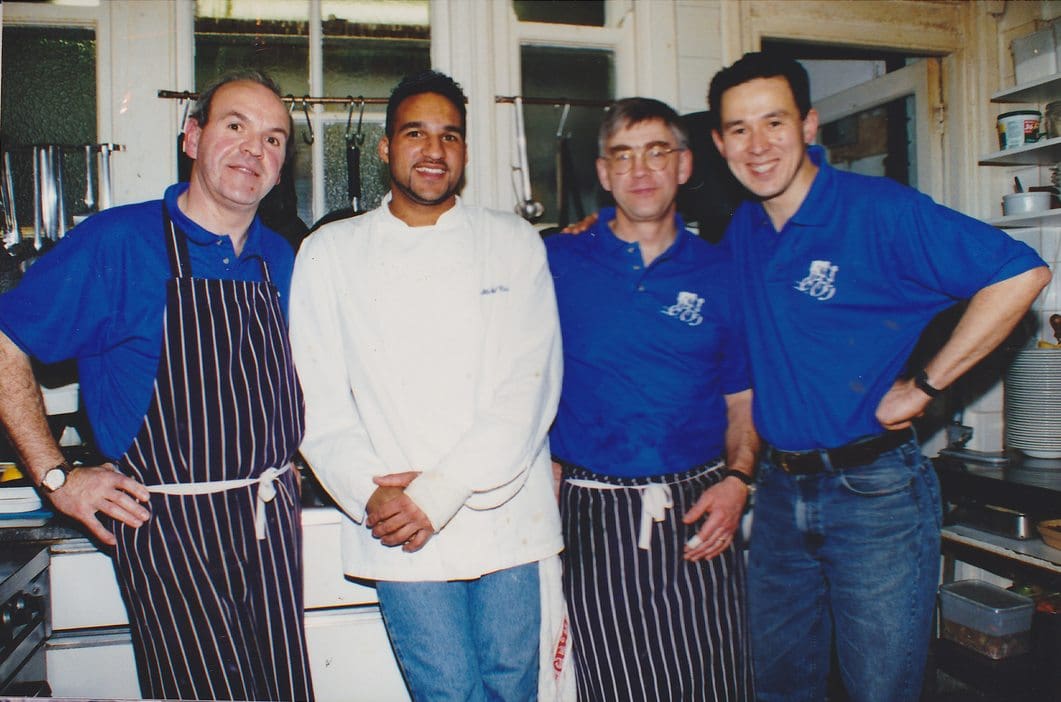 Most of our events, not surprisingly since Nello was a chef/restaurateur and I am a food and wine writer, centred on eating and drinking.
One memorable evening was a Three Chefs dinner in Nello's Ristorante, attended by FORCE's inspirational co-founder Dr Chris Rowland amongst others.
The first course was cooked by Nello (fritto misto di mare), the main by two Michelin star chef and great friend Michael Caines (boeuf bourguignon), and the dessert by school teacher and cycling chum John Brandon (an amazing bread and butter pudding), with me introducing the matched wine selection.
I have to say that though events like this were a lot of work, they were also a lot of fun and the support we had from our friends as well as the whole community made it all worthwhile.
I remember Meriel Fishwick, now FORCE's CEO but then the head of PR and Fundraising, saying to us: "Fundraising must always be fun!"
And so it was.
A wonderful route
In the months leading up to our departure, Nello and I, together with other regular Topsham cycling chums, went on regular long training rides together.
One our favourites was from Topsham up the Exe Valley and over the roof of Exmoor and back through Crediton, the now familiar century route that has become The Nello.
We did this a number of times, in the usual direction as well as in reverse, and once even cycling all through the night and arriving back in Topsham at 4am.
However you do it, this is always a wonderful route, one of the best century routes you will ever ride, and one that I never get tired of doing.
A glorious welcome
That summer of 1997, after 18 days in the saddle, Nello and I eventually pedalled in to Piazza San Marco on the afternoon of June 28th to a glorious and raucous welcome from family and friends.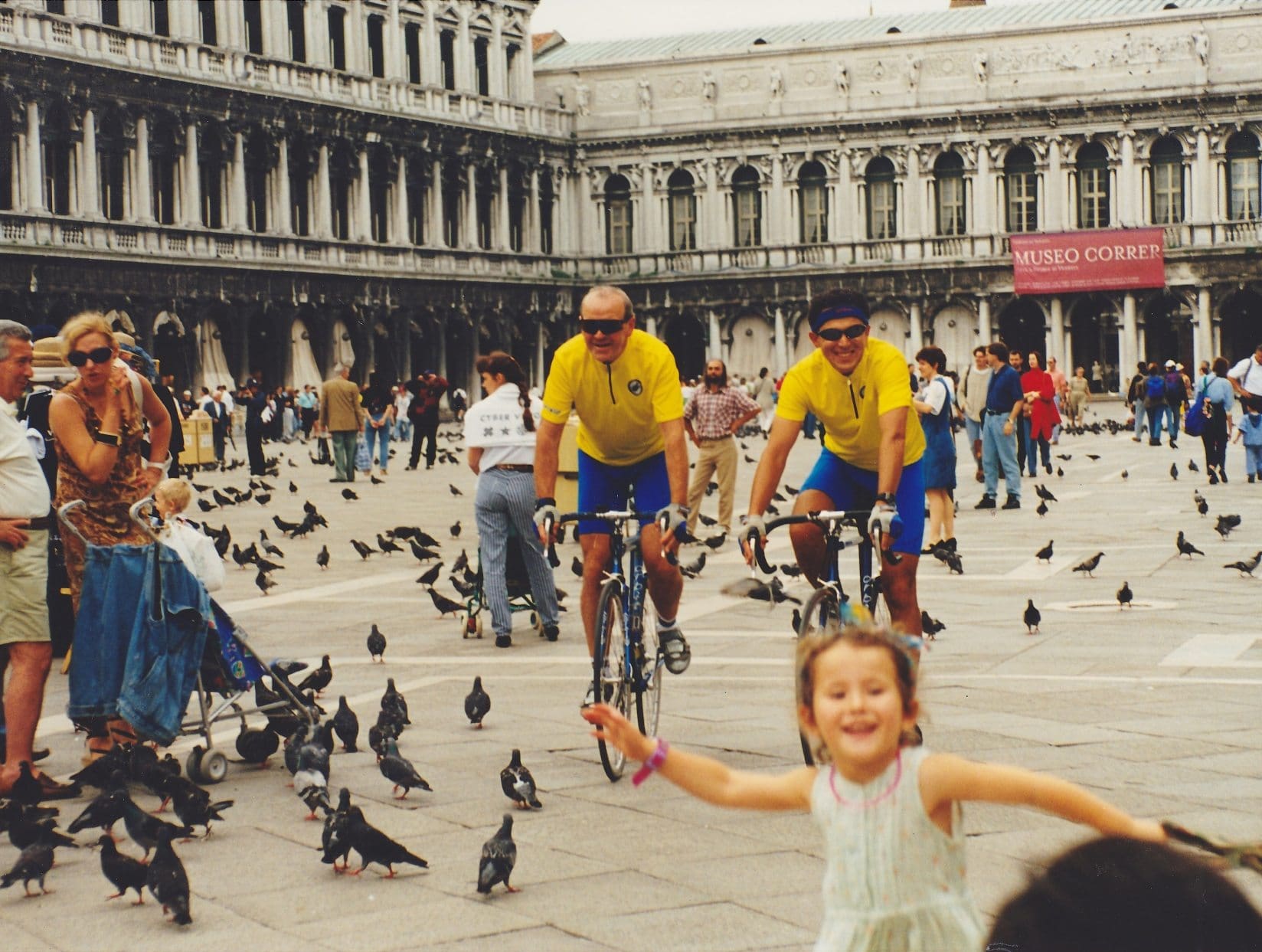 We enjoyed a few days in Venice, eating and drinking mainly, me with Kim and our then young children Guy and Bella, Nello with Karen and her mother Pat, with Enrico, Nello's brother and his wife Anna, and with our great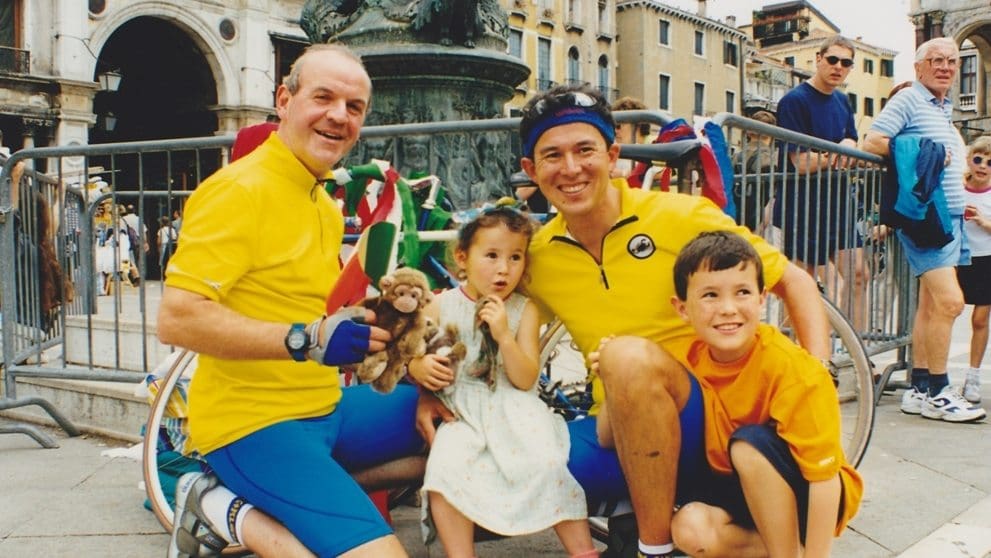 friends Jane and John Spree as well as other friends.
We then, Nello and I together with our support drivers Hugh and Harry (both ex-Nat West bank managers), drove back to Devon in the motorcaravan that had been our home for the past three weeks (generously loaned to us by now Topshamite Nick Saunders).
In the evenings, we'd relax playing boules together. It was very competitive, I remember, the prize a particularly good bottle of Burgundy — and yes, our drivers won, which they certainly deserved after all their stalwart efforts.
I recall one evening sitting around the table over a glass of wine when Hugh reminded us of the purpose of our ride.
"One in four people will get cancer," he said, looking significantly around the four of us. As it turned out, for us the odds were rather worse.
A pledge in Nello's memory
A year after our return to Topsham, Nello and Karen were married. I was Nello's Best Man and it was a joyous and wonderful celebration.
Shortly afterwards, however, Nello began to feel unwell. On Christmas Eve 1998 he was diagnosed with advanced stomach cancer.
It proved inoperable.
After months undergoing a brutal regime of chemo and radiotherapy, and just days after reaching his first wedding anniversary, Nello lost his fight and passed away.
Speaking at his funeral in Holy Cross Church in Topsham, I pledged then to create a cycle ride in his memory and to continue to raise funds to support the work of FORCE.
Inspired by the occasion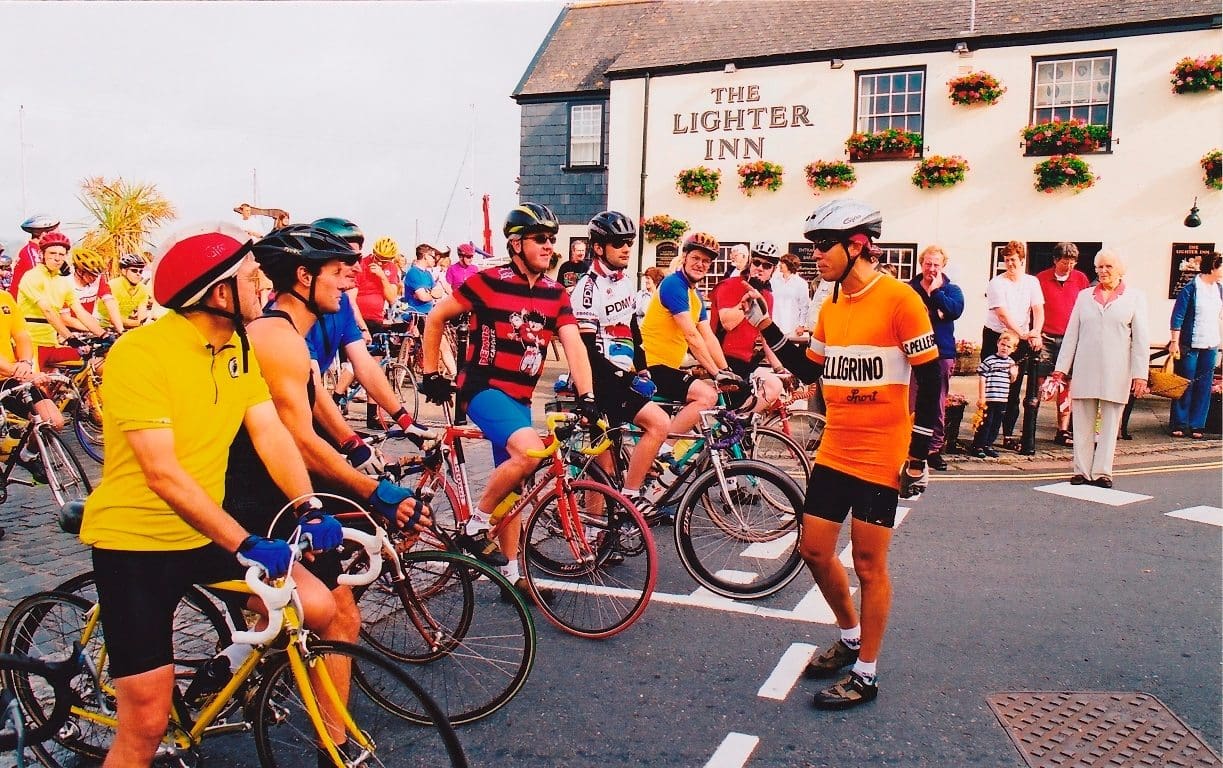 The first Nello Century Cycle Challenge took place on the last Sunday of June 2000 to commemorate the date of our arrival in Venice just two years earlier.
Ninety people rode, some who were very good friends, some who had enjoyed meals and good times in Nello's Ristorante and others who never knew Nello but who were inspired by the occasion.
We ensured that the food at the stops was ample, homemade and delicious and afterwards we cooked an outdoor feast in true Nello style for all who took part.
Kim and I are immensely proud that what began around our kitchen table, with the help of Topsham friends and community, continues today in the same generous spirit.
The Nello is most definitely a challenging event that at the same time is never less than rewarding and fun. The food and the support is incredible and generous.
And most importantly, it continues to make a significant and vital contribution to support the work of FORCE.
A truly exceptional place
I have ridden The Nello every year since it began in 2000. Last year was probably the most challenging since I myself was recovering from prostate cancer surgery just six months earlier.
Having seen and been involved in the creation and construction of the FORCE Cancer Support Centre all those years ago, over these last months I have had the opportunity to make use of its services myself and to experience at firsthand what a truly exceptional place it is, what special people work here who dedicate their lives simply to making other people's lives better, in whatever way they can.
We are very fortunate indeed to have FORCE in our community and in our lives.
Incredible food, friendly warmth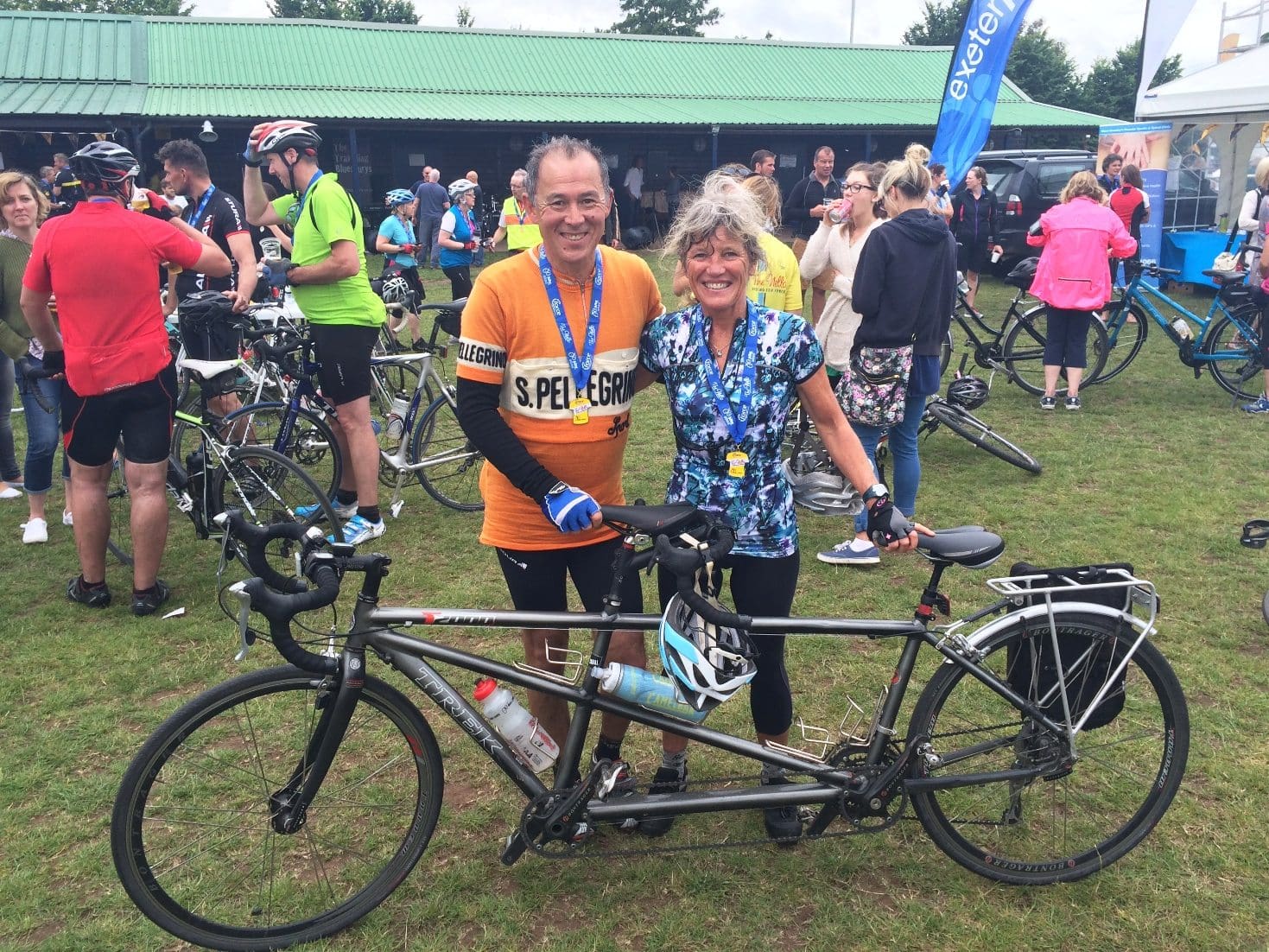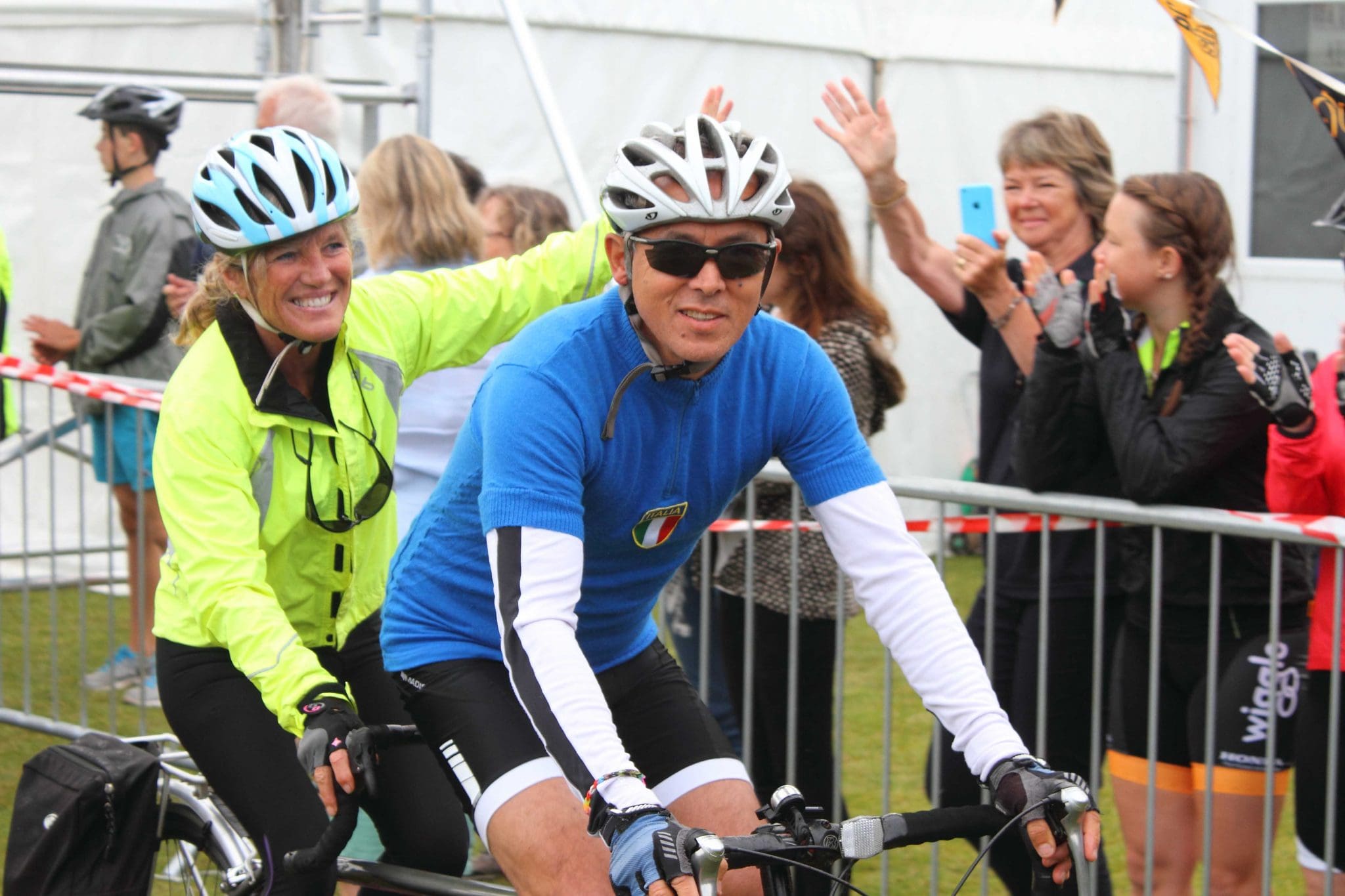 And so once again we'll be dusting off our trusty Trek tandem on June 25th (it is the only bicycle I have that gathers dust since Kim does not share my enthusiasm for cycling).
We'll make 10kg of pasta to take to the Topsham Rugby Club for distribution at the food stops.
On the morning of the ride, I am already looking forward to the wonderful kedgeree breakfast before the start, to seeing Mike and the guys from the Bike Shed who offer such helpful and skilful support all along the route.
And once on the road, we'll look forward to seeing old friends, meeting new, enjoying the incredible food served with such friendly warmth by the many volunteers, as well as admiring the gorgeous scenery up the Exe Valley and over the roof of Exmoor, whatever the weather (especially the view from near the top of the long climb up from Simonsbath looking down to the valley far below).
We'll see young, keen and very fast cyclists race past us who will be long gone by the time we finish; and there will be others choosing instead to get the full value of the occasion by taking a somewhat more leisurely approach.
We will be somewhere in between, I hope.
Say hello if and when you pass us. Give us a word of encouragement because it's bloody hard work on a tandem.
But please, I implore you, don't ever say to the person on the back of any tandem, that she — or he — isn't pedalling! I can ensure you that she — or he — most certainly is!
Above all, enjoy the day, eat lots of cake, lend a hand to others, ride safely: and please, please, please raise lots of money for FORCE.[/vc_column_text][/vc_column][/vc_row]