Phil typifies true Nello spirit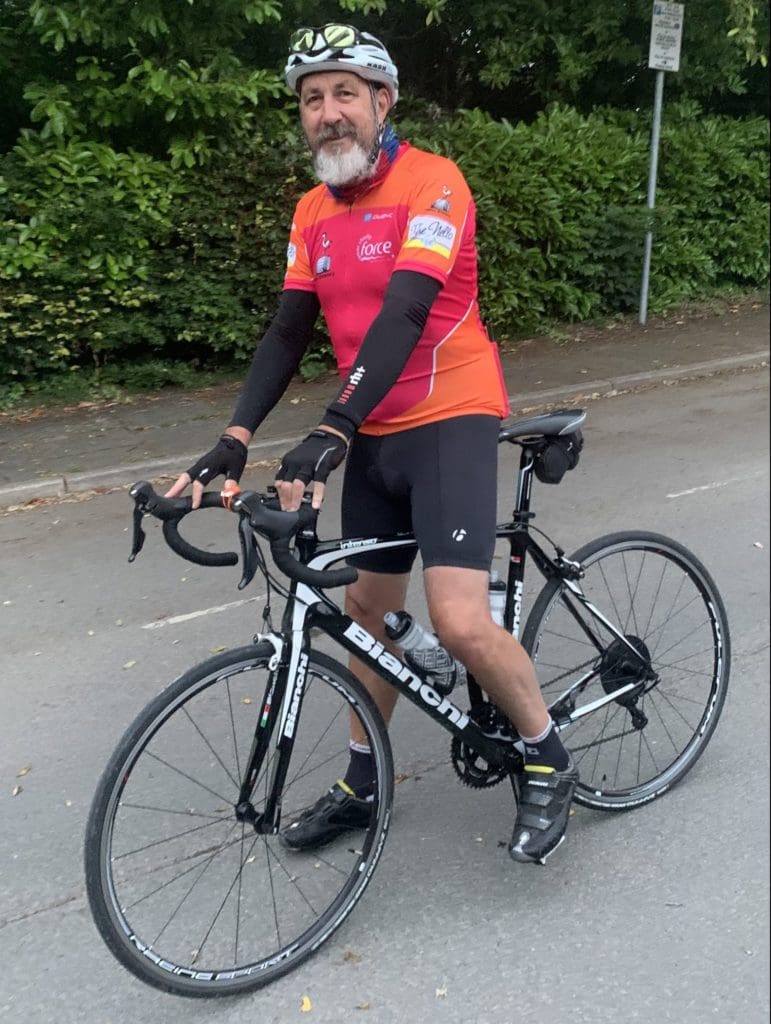 Thank you to all of our incredible cyclists, who have again shown fantastic commitment to FORCE Cancer Charity by riding The Nello and raising significant funds.
Despite the event having to go virtual again at short notice, the total already raised by The Nello 2021 now stands at more than £72,000.
We are also extremely grateful to everyone who has sponsored one or more of our cyclists. There is still time to donate if you'd like to at our online sponsorship site.
People take part in The Nello for many reasons.
For Phil Bailey, it was a way to give something back to our charity for the support he received after he was diagnosed with prostate cancer in late 2018.
Phil entered The Nello for the first time this year and he's not a man to do things by halves. He signed up for the 100-mile route and tackled it solo.
Challenge
"It would have been a challenge whatever the circumstances but was even more so without the camaraderie and encouragement of other riders and the food stops," he admits.
"I've ridden I groups before and know how much it can help."
Phil, 56, left from Topsham Rugby Club at 5:30am and returned nine hours later after what he describes as "the hardest and most exhilarating ride I've ever done."
"I've never ridden so far on my own and for the first 50 miles I didn't see a single person apart from in cars.
"I've never ridden in winds like it and the cloud and mist were in evidence on Exmoor. It was the best view I've never seen!"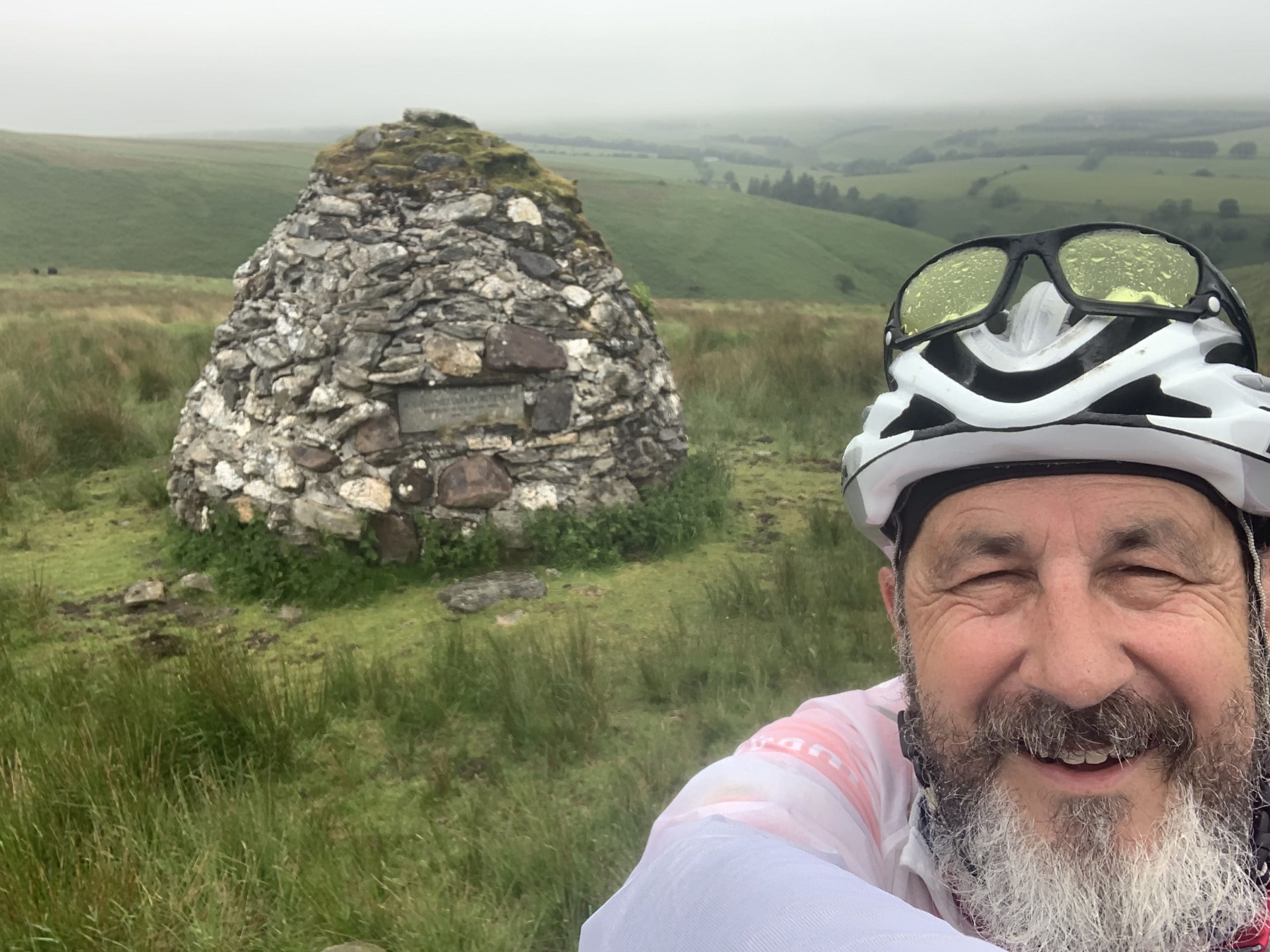 Wife Rachel met him at various places around the course with hot drinks, jelly babies and plenty of hugs.
Concern
"I stopped quite a few times and I did meet other cyclists but felt I wanted to start and finish on my own.
"My cancer journey has been about other people helping me so I wanted to challenge myself."
A routine medical revealed a slight concern over Phil's prostate. Further tests and a biopsy confirmed cancer.
He was monitored and tested regularly but the disease became more aggressive and showed signs that it might spread to other parts of the body.
So, in February 2020 he underwent a robotic-assisted laparoscopic prostatectomy or RALP for short – an operation where the prostate gland is removed using a surgical robot.
Surgery was a few weeks before lockdown and with COVID circulating, Phil was advised to isolate so has spent an extra month under restrictions.
Support
Plans for a trip to Portugal and plenty of walking as part of a three month recuperation were scuppered.
"Since my diagnosis FORCE has supported me all the way through," said Phil.
He had complementary therapies and counselling plus advise from FORCE oncology physiotherapist Louise Ballagher.
"Counselling was a real rock. I don't think I could have got through this without it," he explains.
"The medical treatment was fantastic but it's clinical, based on hard facts and probability.
"You need the empathy that FORCE offers and the opportunity to say horrible things or get something off your chest.
"You feel you have to put a brave face on it for family and friends but I had 45 minutes every week that was purely about me. It meant a lot.
Regular
"The post-operative care I should have had with advice on things like physio and sexual health were shelved because of COVID and my recovery was slower because of that.
"From the initial diagnosis I changed my lifestyle, stopped eating meat, I hardly touch alcohol, don't drink tea or coffee. I lost weight. I'm healthier for it and mentally I'm stronger."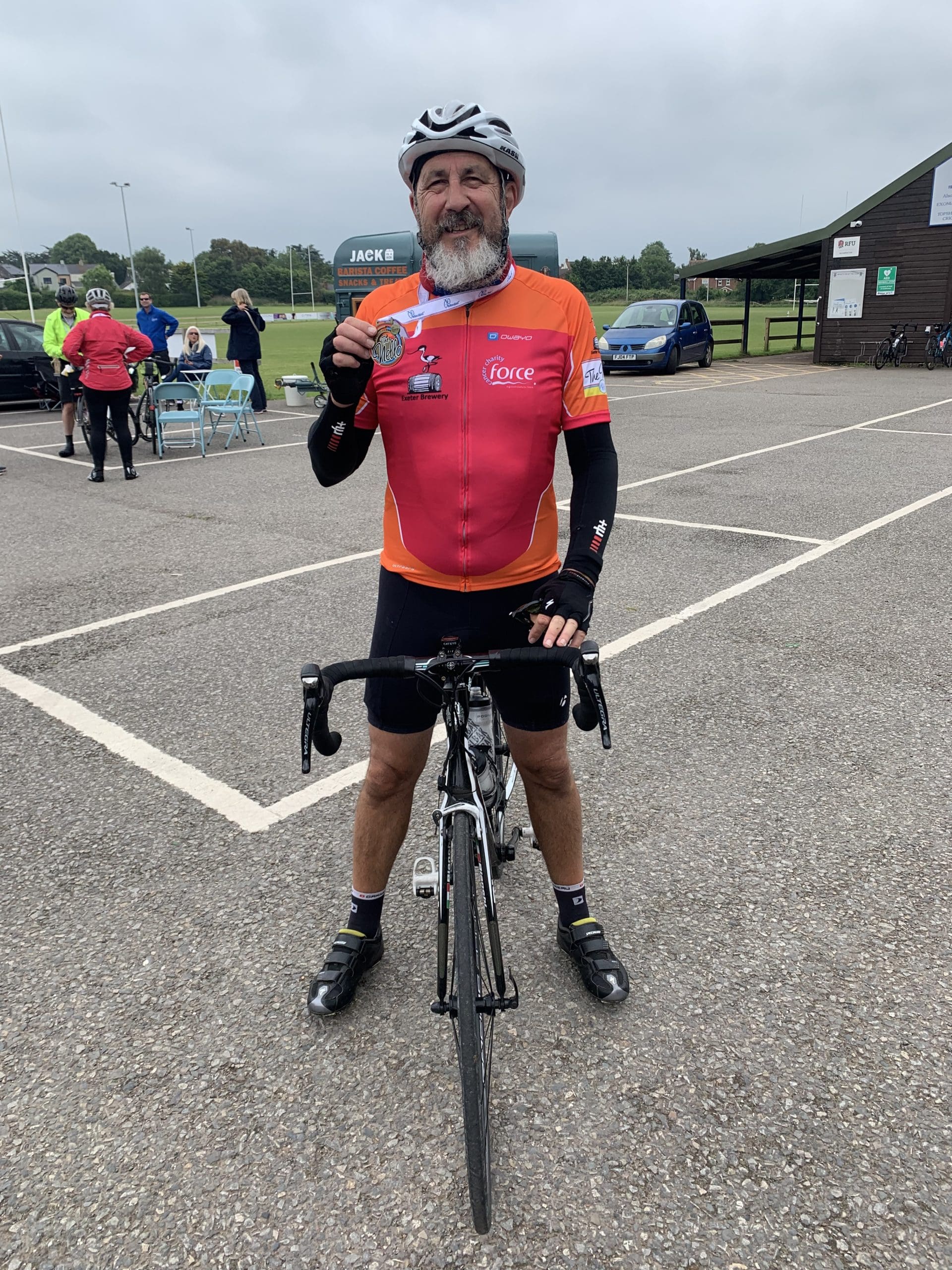 Phil used to be a regular cyclist but couldn't ride a bike for a couple of years.
He started riding again in March after encouraging test results and after spotting a poster for The Nello, he used the event as a target, training hard three times a week.
As well the personal challenge, he also wanted to use it as a fundraising opportunity.
"FORCE has helped me and my family so much. I could talk for hours about how much this place has helped me.
Target
"We'd come here first before hospital appointments. It's nice to be able to sit and talk and the people here are so nice. It's so much nicer coming here than over there (RD&E)."
He set himself a target of £2,500 but the total now stands at just over £5,000 with Gift Aid.
His company – he's a Business Development Manager with BAM Construct UK – has been supportive with a pledge of £500 and sponsorship of a specially-designed shirt.
He is on the committee of the Building Forum for Devon and Cornwall and has nominated FORCE as the charity top benefit from their annual dinner in Plymouth this autumn.
Phil, nicknamed The Badger, is a powerful advocate for FORCE and no less for men's health awareness.
Sons Alfie (22) and Ed (21) can vouch for that.
"My boys have been really supportive," said Phil "but they know I'm going to badger them for the rest of their lives about getting tested."