Kathryn's 2.6 Challenge is a picture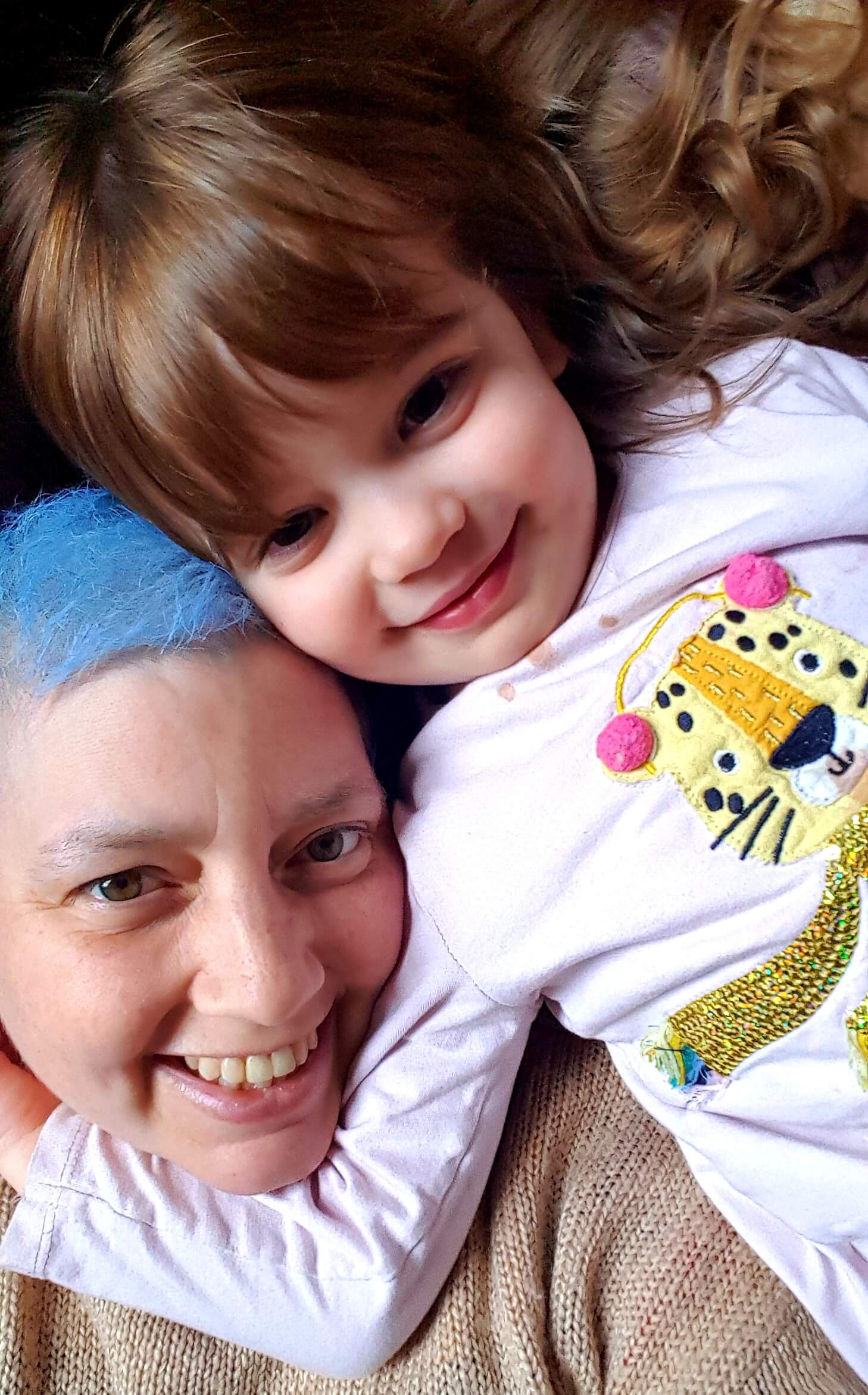 FORCE supporter Kathryn Hulland has come up with a picture perfect way of taking part in the 2.6 Challenge to raise funds for our charity.
While others have been running, walking, cycling, climbing or taking part in other sponsored physical trials to help fill the funding gap faced by charities during the COVID-19 crisis, that wasn't an option for Kathryn.
"I was diagnosed with triple negative breast cancer on 30th December 2019," explained the 41-year-old mum.
"I can't do much for the 2.6 challenge as I'm anaemic and housebound but wanted to try to raise something for FORCE, who have been a lifeline for me so far, providing counselling, wig fitting, benefits advice and a friendly smile, tea and biscuits!"
Kathryn's idea was to catalogue her cancer journey so far with 26 photographs.
She has raised more than £200 already via her sponsorship page – uk.virginmoneygiving.com/KathrynHulland
Challenge
"I wanted to do something that I wouldn't pass out doing. Not much of a challenge I know but what's happening on a day to day basis is the biggest challenge of my life," she said.
"Some photos are just before treatment started, we tried to get out as much as we could to take our minds off it and have some fun.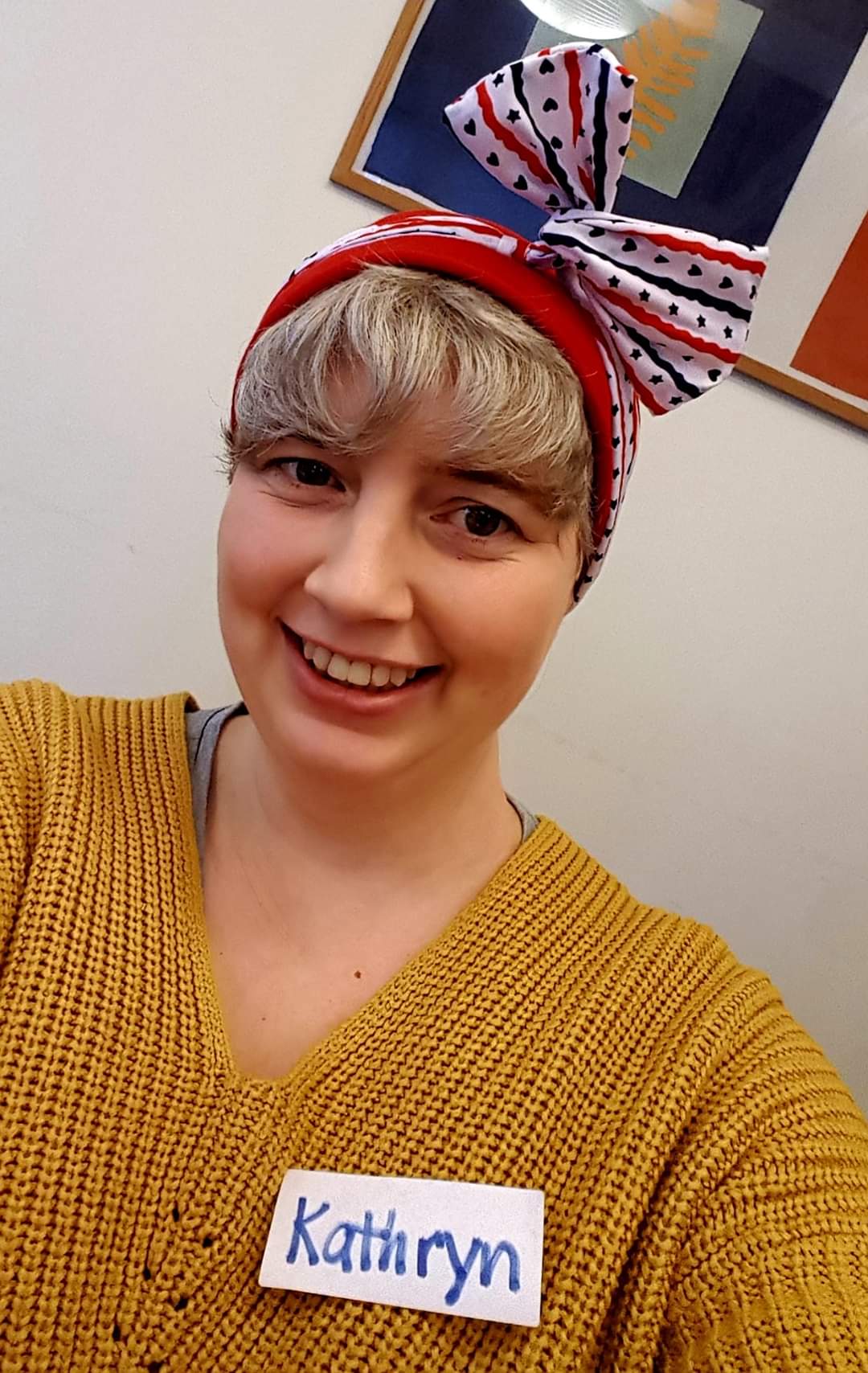 "The one with the bow was taken at the FORCE pampering day (Look Good Feel Better), which was really fun. I wasn't sure about it as I don't really wear make-up but it was so nice chatting to the other people there about our experiences and those that ran it we're so lovely and supportive."
Kathryn has a two-year-old daughter, Grace. They feature on posters around the RD&E promoting breastfeeding. It was while weaning her daughter that she found a lump.
"My boobs got smaller and the lump became visible. It was quite a large tumour. My world crashed around me and my thoughts were consumed with the fear of not being around for my girl, not being here to watch her grow up," she said.
Reaction
After three rounds of chemotherapy, Kathryn was hospitalised for five days after a bad reaction to her treatment.
She recalls: "My daughter had a cold so couldn't visit and it was the first time I'd been apart from her, probably harder for me than her!
"I went in with hair and came out without as it had been falling out all over my bed so a friend shaved it in the ensuite bathroom.
"My daughter was quite amazed and kept touching it when I was home.  She's demanding I dye it pink next!"
She has also dyed her hair blue to reflect her gratitude to the NHS and FORCE.
"I've had three more rounds of chemo. It's been seven weeks since my last treatment. It's shrunk the tumour, which is good news.
Information
"Unfortunately, due to my bloods not playing ball. I'm now four months down the road with only six chemos under my belt and just waiting for things to improve so I can have surgery. Life's a bit like Groundhog Day right now!"
Kathryn, who works in customer services for Devon County Council, knew about FORCE after fundraising for us in the past.
She was also able to access information from us when her mother was diagnosed with breast cancer a few years ago.
"Me and Mum popped over to FORCE after my first appointment at the hospital. It's been brilliant. I've had benefits advice, wig fitting, counselling and the Centre is a great place where you can just chill out.
"I haven't needed to access what FORCE has to offer during lockdown but it's good to know that the services are there if it comes to it."
Kathryn is writing a blog about her journey from diagnosis and through treatment. It's an honest insight into a cancer patient's situation during lockdown.
Extracts
These are a few extracts.
"There are loads of blogs out there about this, sadly I am not alone in what is happening," she wrote.
"I'm writing this really because it helps me, and if someone does read it and it helps them in any way then that's a bonus!
"I just need to focus on staying alive and getting through this for Grace.
"Had I not had health issues I'd be working as a key worker, supporting the vulnerable and no doubt volunteering along the way as that's the kind of thing I normally do.
"As it is I'm focused on survival, I have been since diagnosis and I continue to do so, COVID is just another obstacle.
"There's little space for others right now, my life has often been about reaching out to others, offering assistance, a shoulder to cry on, support and an ear.
"I hate that I can't do that so much now. My instinct when lockdown started was to offer help, even if that was just talking to people on the phone.
"It was a tough realisation when I realised I couldn't even do that.  There's no more room for anything but me and my family. It would be the same even if there wasn't a worldwide pandemic.
"I've lost face to face contact with friends, with support like counselling, acupuncture and the support groups run by FORCE, I've lost the other support I would seek like healing from friends and other professionals I see.
"I'm exhausted physically and emotionally with very little in the tank to give.
"When this is over I will be back stronger than ever and I've never been so grateful for incredible friends who do have some in the tank for me!"
You can keep up to date with Kathryn's blog at https://fucrollercoaster.blogspot.com/?m=1
Here are just a few thumbnail versions of her photographs from before and after lockdown.