Harriet gives us a birthday boost
Harriet King celebrated her 10th birthday by doing something very special for FORCE.
Instead of getting presents on her big day, she asked friends and family to donate to our charity.
Ahead of her birthday in February Harriet said: "I have pretty much everything I could need and want. So instead of asking for birthday presents, if you would like to make a donation to the FORCE Cancer Charity, I would really appreciate it."
It was an amazingly generous gesture and what a response it received!
She raised £652.50 (including Gift Aid) and this week she popped into the FORCE Support and Information Centre to learn more about how that money is spent to support anyone locally affected by cancer.
Harriet's visit, along with proud mum and dad Katy and Dave, coincided with one from the man who helped motivate the family to raise funds for FORCE.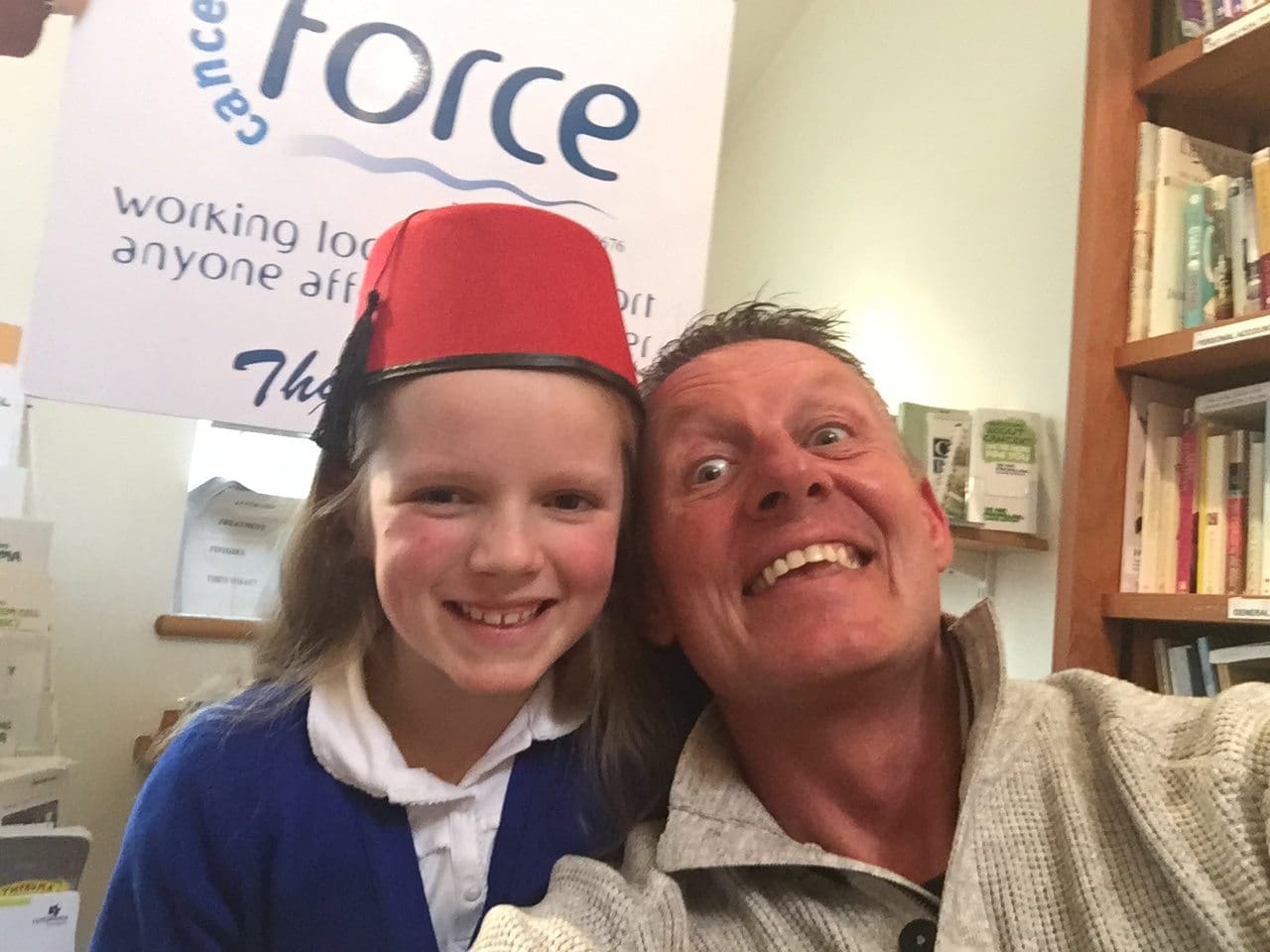 Martin Lynn (pictured right with Harriet), the man behind the Fez Campaign which has donated more than £70,000 to FORCE since May 2014, is a family friend.
Katy explains: "Martin is an amazing man and has inspired so many people. When Harriet and I chatted about her birthday, she agreed she has all she needs at the age of 10 – her health, strength, great family and lovely friends – so why not give something to those who aren't so lucky."
The Kings are great supporters of FORCE events. Dave and Katy have cycled The Nello and Autumn Storm and Harriet, a pupil at Broadclyst Community Primary School, has ridden the Santa Cycle.
We are so grateful to Harriet, her family and everyone who supported her. A big thank you to every one of you.