About
We are delighted to be working with Tozers Solicitors in Exeter, Newton Abbott and Teignmouth, who will waive their simple Will-making fee in return for a donation to FORCE Cancer Charity. This all-year-round scheme is open to supporters of FORCE.
Making a Will is often reassuring and can be simple, whether as an individual, a couple, on the property ladder, just married, separated, starting a family or wanting to secure your grandchildren's future. It is your choice how you want your money spent and who it can help. You decide!
During your meeting you can discuss with the solicitor what you would like in your Will. Should you need specialist advice, your solicitor will quote a separate price for any additional work.
How much is the suggested donation?
The suggested donations are £150 for a single Will and £200 for a mirrored Will. The donation will be made at the solicitors' office at the time of the appointment and will go directly to the charity.
In addition, we are offering patients, their spouses and partners a free Will writing service. You will not be asked for a donation if you are leaving a gift to FORCE in your Will.
For more information about the services Tozers can provide, visit their website.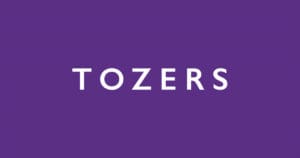 | | |
| --- | --- |
| Title: | Make a Will all-year-round service |
| Date: | Friday 31st December 2021 |
| Times: | 9:00am – 5:00pm |
Additional Event Information
To make an appointment in Exeter, Newton Abbott or Teignmouth:
Exeter & Teignmouth  
Sue Halfyard
01626 772376
Newton Abbott
Jayne Bertie
01626 207020
Leaving a lasting gift
By using this Will writing service, we must stress that you should not feel obliged to leave a gift in your Will to FORCE. However, for those of your who have expressed a wish to do so, please read on.
A gift to FORCE allows us to plan for projects to benefit all those affected by cancer in our community. These projects could, for example, relate to supporting research, purchasing equipment, developing outreach programmes across Devon and expanding our Support Centre services in Exeter.
Every bequest that FORCE receives is precious and is a gift of hope for the future.