Just Bowl with FORCE for free
FORCE Cancer Charity is offering the opportunity to play bowls at our Exeter support centre from next month.
As part of the charity's Get Active programme for cancer patients, FORCE has joined a national initiative to get more people involved in the sport.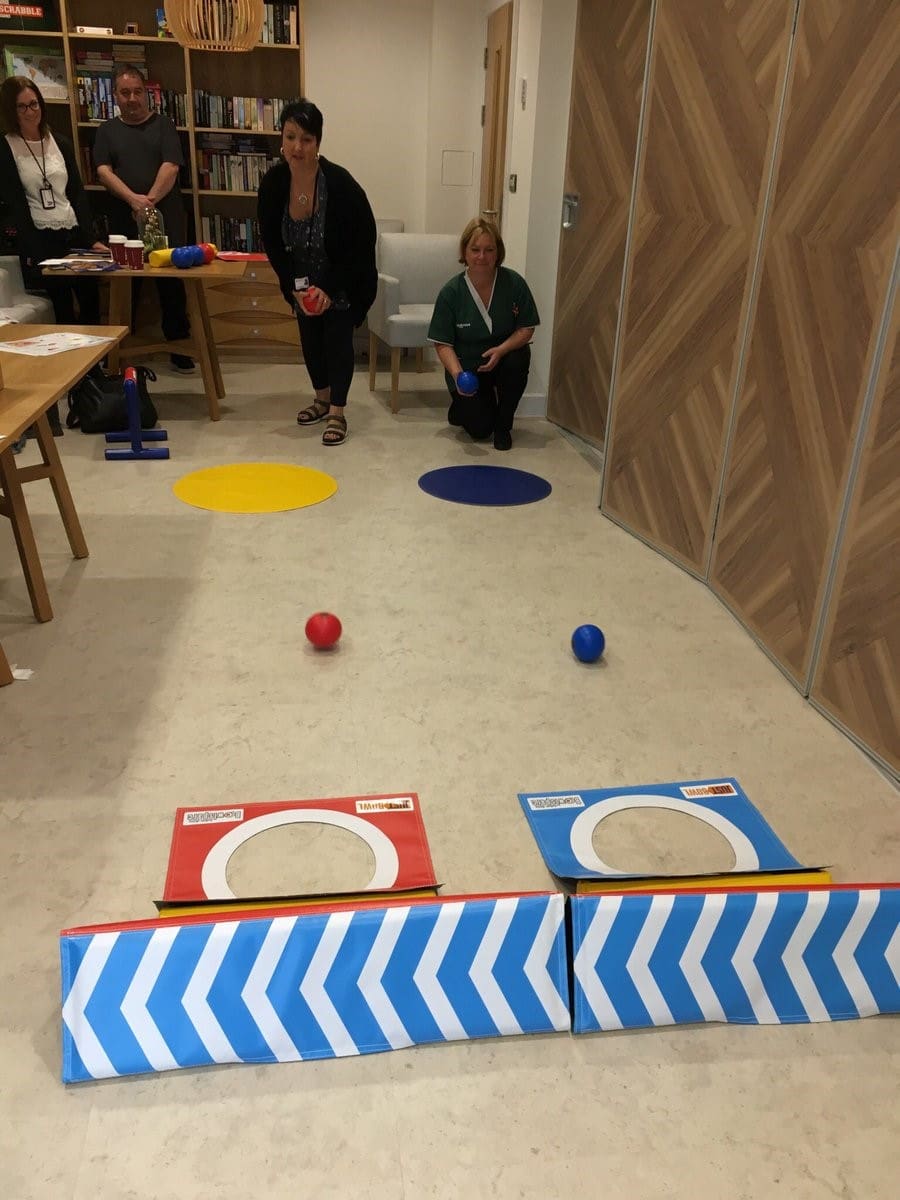 The scheme is called Just Bowl and is a colourful adaptation of the tradition game, aimed at making it more inclusive and accessible.
Just Bowl Co-ordinator Ian McCombes said: "Just Bowl is designed to take the sport of bowls out into the community for anyone, anytime, anywhere!"
Easy
It is described as fun, friendly and easy to play and is part of the Bowls Development Alliance's continued commitment to increase participation within the sport of bowls.
Sport England is funding Just Bowl to make it available to people recovering from cancer so it fits perfectly within FORCE's patient rehabilitation programme.
There will be 12 sessions at the FORCE Centre in the grounds of the Royal Devon and Exeter Hospital, every Tuesday from 5:15-6:30pm starting on June 4.
Free
It is free to join in. To enrol, contact FORCE Oncology Physiotherapist Louise Ballagher on 01392 403094.
"It is an ideal programme for those who would benefit from gentle exercise, developing skills, being social but most of all having fun," said Louise.
A team at Sheffield Hallam University is conducting research into the impact of the Just Bowl programme.
Fun
Anyone joining in at FORCE will be invited to take part in the research but it is not essential.
"To be involved with research you need to attend eight times. You can join us after June 4th and still get your eight visits in or you can choose not to take part in the research at all," said Louise. "We are just keen to get people involved with bowls in this fun format."
For more details on Just Bowl go to www.justbowl.org  and for more on FORCE's Get Active scheme, visit forcecancercharity.co.uk/supporting-you/keeping-active/