Join the FORCE walking group for exercise and support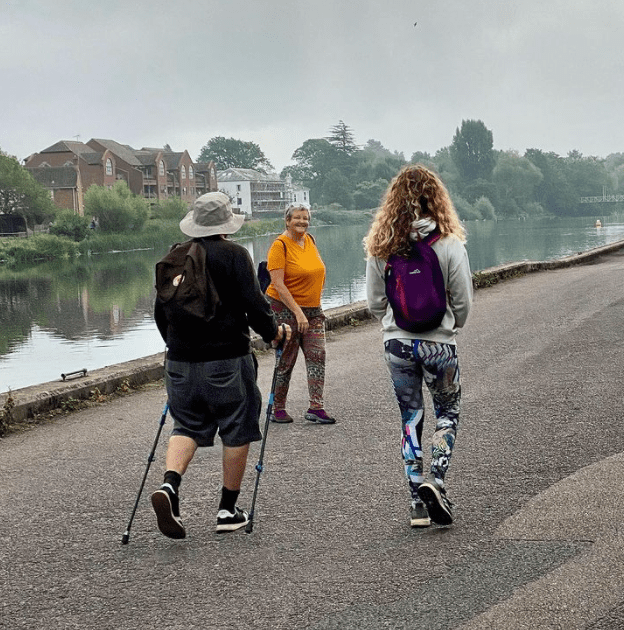 The FORCE Cancer Charity walking group is on the lookout for new recruits.
The group meets every Wednesday morning (9:30 – 10:30) at the Piazza Terracina on Exeter Quay.
It is designed for anyone affected by cancer, whatever your level of fitness.
The sessions are free. They are led by Sarah Dilley, a qualified fitness instructor.
She offers anyone whose life has been impacted by a cancer diagnosis – not only patients – the opportunity to get active and exercise together.
Own pace
You can walk the route Sarah sets each week at your own pace with full support from her and volunteers, who help run the group.
And there's always the opportunity for a get-together for tea or coffee straight afterwards.
The walking group is overseen and funded by FORCE.
Patients are referred by the charity's specialist oncology physiotherapy team, who offer one-to-one appraisals and provide individual advice and exercise programmes tailored specifically to each patient's needs.
Evidence shows that regular, moderate exercise reduces the side-effects of cancer and its treatments and the risk of recurrence in many cancers.
Boost
It can also boost your mood and help keep your weight under control.
Whether you've never exercised or you want to get back into being more active, the FORCE walking group will help you build up your fitness and stamina gradually.
There is no pressure or expectation on group members to talk about how cancer has impacted their lives.
For more information, contact the FORCE Oncology Physiotherapy Team on 01392 403094 or email physio@forcecancercharity.co.uk
You can find out more about the importance of exercise for cancer patients on the FORCE website – forcecancercharity.co.uk/supporting-you/keeping-active/